TMCnet News
Novozymes OneHealth Presence Felt at 2023 China Gut Conference, Featuring the Theme, "Innovation, Collaboration, Symbiosis"
Beijing, May 22, 2023 (GLOBE NEWSWIRE) -- The 2023 China Gut Conference, held from May 20-22, 2023, successfully wrapped up at the China National Convention Center in Beijing. Under the theme "Innovation, Collaboration, and Symbiosis," Novozymes OneHealth (also known as OneHealth) assembled alongside an international array of authoritative experts and leading biotech companies. They united to exchange ideas on industry trends and to chart a future course for the development of gut health, with their discussions grounded in technological innovation and clinical evidence. OneHealth also utilized this platform to launch its new products and its official website in China.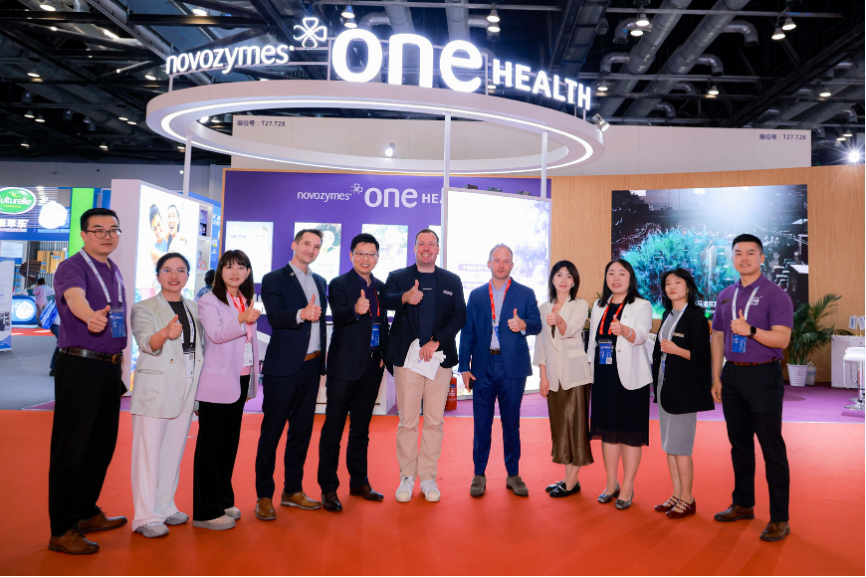 Collaborative and Symbiotic Efforts Driving Mutual Success
OneHealth intends to build upon its longstanding partnership with Jiangnan University, facilitating enhanced communication in scientific research and talent exchange, and fostering the global implementation of probiotic-related technologies, with the goal of delivering more scientifically validated biotech solutions to the health industry.
In a media interview, Jordan F. Dow, Head of Global Commercial at OneHealth, acknowledged that Jiangnan University was the inaugural academic partner of OneHealth, and the collaboration continues to this day. "The partnership has resulted in significant successes, such as SmartGuard (Lactobacillus plantarum CCFM8610), a product capable of removing harmful heavy metals from the body." Dow emphasized that "OneHealth remains committed to further collaboration, striving to develop scientifically validated health solutions informed by industry trends, scientific innovation, and extensive research."
The next stage of collaborative efforts involves enhancing the promotion and application of OneHealth's product worldwide via global clinical trials and strategic marketing. It aspires to cooperate with multiple partners in conducting these global clinical trials, aiming to foster broader international recognition and utilization of Chinese probiotic strains.
Launch of New Products: Leading the Segmented Market, Offering Fresh Choices for Gut Health
OneHealth, a leader in providing solutions for gastric health, consistently innovates in this specialized field. Their latest effort, the Pylopass 2023 white paper, incorporates expert insights on HP eradication nd prevention from "The 6th National Consensus Report on the Management of Helicobacter pylori Infection." The paper also gives a detailed explanation of the bioequivalence of Pylopass™ PRO, a product made using freeze-drying technology. Interestingly, this paper shows that it's as effective as the traditional inactivated Pylopass solution. This product can be incorporated into localized probiotic applications, expanding its usage possibilities.
In response to consumers' evolving demand for more tailored probiotic solutions beyond general intestinal health, OneHealth has introduced a solution for irritable bowel syndrome: IBmeTM, featuring the Bifidobacterium longum 35624® strain. This strain, after being extensively tested in over ten clinical trials in the U.S., U.K., and France with nearly 1,000 participants, has shown positive effects on alleviating irritable bowel syndrome. The strain is now available in China with a proven application formula, setting the stage for swift commercialization.
Additionally, OneHealth's global commercial launch of SmartGuard™, a Lactobacillus plantarum CCFM8610 strain developed in partnership with Jiangnan University, is generating interest. It is noted for its ability to decrease the body's absorption of harmful heavy metals and provides the dual health benefits of also providing relief from dermatitis.
Round Table Forum: Focusing on Market Trends and Joint Development
At the OneHealth Satellite Conference, the company hosted a roundtable forum featuring eminent industry professionals, including Professor Zhao Jianxin, Director of the School of Food Science and Technology at Jiangnan University, Professor Yang Ruifu, Chairman of the Committee of Probiotics Prebiotics and Health, Zhang Yusheng, Founder and CEO of Xingshulin Information Technology (Beijing) Co., Ltd, and Xue Yang, CEO of VitalNova Health Group Holdings Limited. The discussions spanned a range of topics, including the evolving trends in probiotics, the intersection of functional and health food, and the significant role Chinese strain research plays in global development.
Spotlight on Academic Research: Stimulating Themed Discussions
To ensure sustained vitality and competitiveness, OneHealth prioritizes scientific research and development, viewing technological innovation as a key driver of the company's growth. With a watchful eye on the cutting edge of global science and technology, OneHealth consistently strengthens its research and development, focusing on new technologies, techniques, and materials to foster the company's pursuit of excellence.
Cheng Xion, General Manager of OneHealth Greater China, delivered a presentation at the conference, providing an analysis of the current probiotic industry landscape. He also shared his insights and future trends in the industry. OneHealth scholars Katy Sorensen and Fiona Kinnear offered in-depth discussions on academic research areas, specifically intestinal health and flora, as well as the brain-gut axis. They presented significant findings on the Bifidobacterium longum 1714® and 35624® combination strains, revealing their notable improvement in the symptoms of intestinal discomfort and associated psychosocial issues related to irritable bowel syndrome. This sharing of cutting-edge academic results promoted discussion on innovative solutions and underscored the importance of applying scientific discoveries to industrial applications.
Website Launch: Enhancing Service to the Chinese Market
According to data from Statista, the global probiotics market is projected to reach $91.1 billion by 2026. As the industry approaches the $100 billion mark, OneHealth remains dedicated to advancing health innovations, delving deeper into the implications of scientific discoveries, and shaping new paths in the industry to enhance human health. On May 20, OneHealth's Chinese website officially went live, improving communication with our Chinese customers and marking a new phase in cooperation and growth. This platform will provide detailed information about the company, products, and solutions, and will also serve as a convenient place to share its latest scientific insights and developments.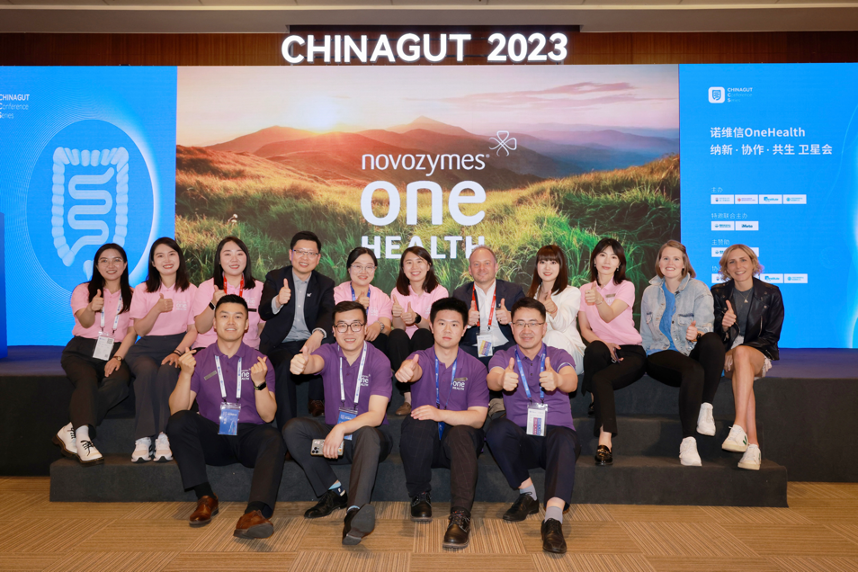 Even though the OneHealth Satellite Conference has concluded, OneHealth's journey continues. As it looks to the future, OneHealth remains committed to enhancing professional discourse, fostering collaboration and co-creation among industry experts, academics, and researchers, with a collective aim to pioneer new avenues in the realm of health.

Tim Brown
[email protected]