TMCnet News
REVA Leads the New Path of NFT Industry
San Francisco, CA, April 05, 2023 (GLOBE NEWSWIRE) -- REVA, based in Silicon Valley, is dedicated to providing world-class digital art collection services for NFT digital artworks. REVA is a multi-ecosystem compatible, low-platform cost, low-service, low-threshold NFT trading platform that continues to provide liquidity to the market.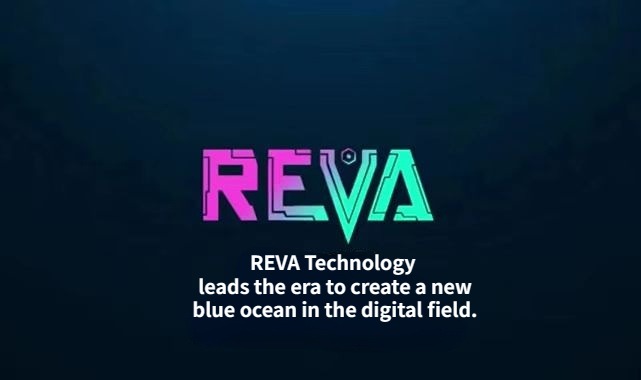 In 2019, REVA was established in Silicon Valley, San Francisco, and was at the forefront of NFT technology. In 2020, Viking Capital invested $5 million in REVA, making it a focus of various internet companies in the NFT industry. In the NFT trading market, REVA provides a low-threshold and convenient entry for platform users. Anyone can operate a simple operation platform, a diverse and fast-flowing capital mode, authoritative professional evaluation, and a reliable and secure trading platform.
NFT is an emerging technology that meets the current financial market. In the world of the internet, there is copying and pasting, and all works, whether they are text, video, or images, can be copied and pasted. Therefore, the biggest problem on the internet is copyright. Hoever, after the advent of NFT, all works on the internet will be labeled with their own names and can be openly sold on the internet. From the overall market perspective, the development speed of the NFT industry is increasing year by year, which directly reflects the huge potential of the NFT industry in the future. REVA also seizes the opportunity to continuously explore the application of NFT in the WEB3.0 industry and contribute to the construction and development of the WEB3.0 era.
Under the market of NFT's impending rise, Andreessen Horowitz financed REVA with $20 million on November 6, 2022. REVA has the support of a large international resource, and A16z attaches great importance to and is optimistic about REVA's NFT pledge custody auction business. A16z invested in several well-known internet companies such as Skype, Facebook, Twitter, and Instagram during WEB2.0. A16z's external investment decisions have always been stable and accurate. The main reasons why A16z invested in REVA are twofold: First, the market of WEB3.0 is generally good, so the investment in REVA will be more active in this environment. Second, REVA has its unique business, and its main core business is NFT pledge auctions and custody auctions, aiming to help major investment users transform the market pain points of idle NFTs and integrate all existing resources in the NFT market. Most of the technical R&D personnel of REVA's comprehensive NFT trading platform are well-known universities in China, and there are also some well-known internet companies. It gathers top talents in the fields of computer, communication, finance, and web development. Since 2022, the investment in WEB3.0 will be fully launched. Large companies such as Google and Microsoft have already prepared, and venture capital companies from all over the world have also joined in. Undoubtedly, this will become the next new market.
The original intention of WEB3.0 is to establish an open, public network that everyone can participate in, without authorization or centralization. The scarcity, uniqueness, and certification of NFTs are key to driving the value of individual data in the WEB3.0 landing. NFT will become an explosive top-level concept in 2022. It can be seen that digital collectibles can not only be realized in the metaverse but also promote the transformation of digital culture and bring new value to the real economy.

Smith Jackson
Reva Meta
admin-at-revameta.com