TMCnet News
Blockchain-Ads Receives $50K Grant from Partisia Blockchain to Grow their Privacy-Preserving Advertising Solution
BANGKOK , March 31, 2023 (GLOBE NEWSWIRE) -- Blockchain-Ads, , a pioneering advertising & data solution in the web3 space, has announced that it has been awarded a $50,000 grant from Partisia Blockchain. This financial support will help further the development of Blockchain-Ads' groundbreaking technology, for private data validation and enhanced user privacy protection, which combines Partisia Blockchain, Multi-Party Computation (MPC), and Zero-Knowledge Proof (ZKP).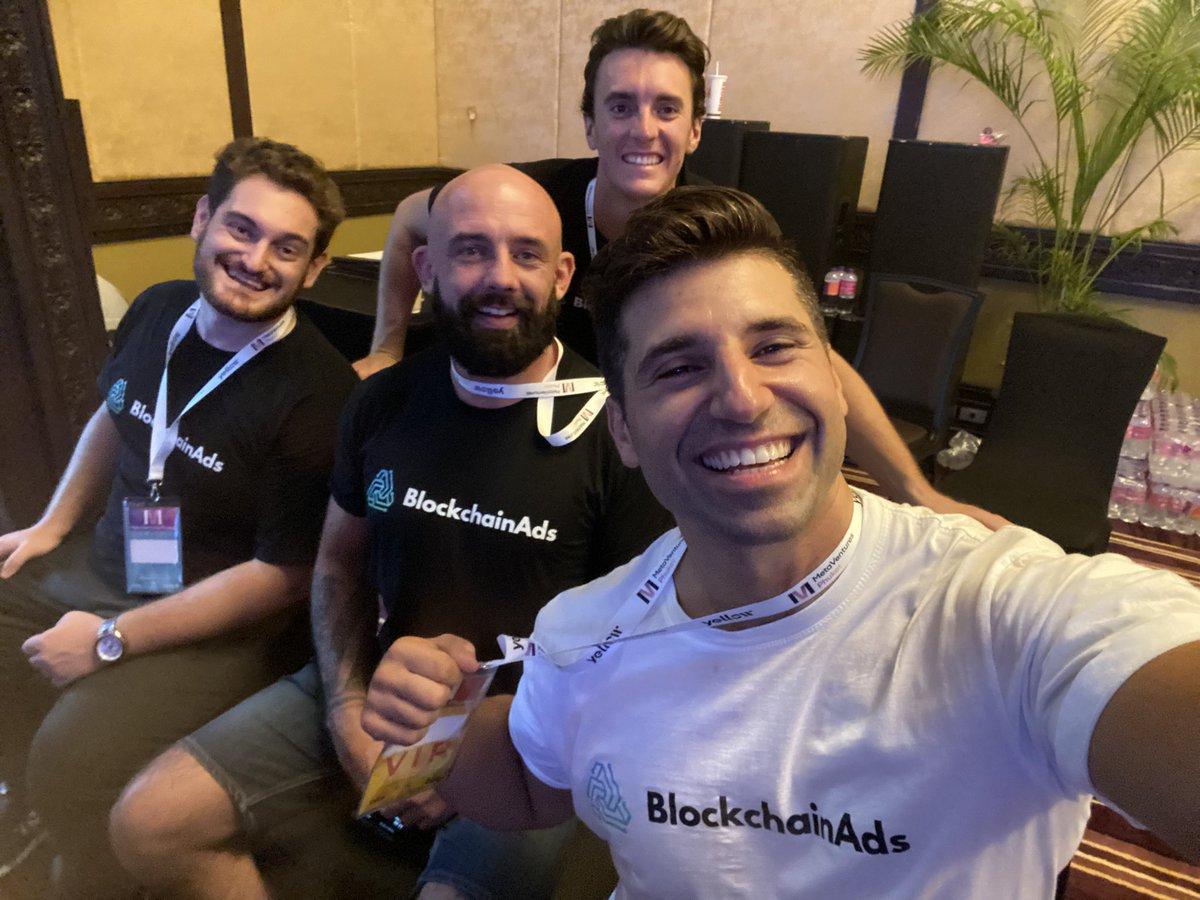 Blockchain-Ads has quickly gained interest from prominent players in the web3 sector by delivering unparalleled results. Their innovative solution allows brands to reach their ideal customers with four times the performance of traditional solutions, particularly benefiting crypto brands by targeting web3 users across the open web. On the other hands, it enables websites and apps to monetize their traffic while maintaining strict privacy standards, ensuring users' data remains protected and secure.
The Growing Need for Privacy-Preserving Advertising Solutions
The online advertising industry has been under intense scrutiny in recent years due to privacy concerns and invasive data collection practices. Blockchain-Ads has developed a privacy-preserving advertising solution that respects users' data while still enabling advertisers to reach their target audience effectively. With the $50,000 grant from Partisia Foundations, a pioneer in MPC, Blockchain-Ads is poised to transform the online advertising industry and provide a new era of privacy-preserving online advertising and data monetization.
Leveraging Multi-Party Computation and Zero-Knowledge Proof Technologies
The key to Blockchain-Ads' privacy-preserving solution lies in its utilization of Multi-Party Computation (MPC) and Zero-Knowledge Proof (ZKP) technologies. MPC enables the processing o data by multiple parties without revealing the underlying data to any of them. ZK, on the other hand, allows one party to prove to another that a statement is true without revealing any information beyond the validity of the statement itself.
By combining these technologies, Blockchain-Ads can securely process user data and facilitate targeted advertising without compromising user privacy. This ensures that users retain control over their personal information while allowing websites to monetize their traffic effectively.
AI-Powered Advertising
Leveraging the prowess of AI, Blockchain-Ads is working on predicting user behavior through the synthesis and analysis of numerous website and blockchain data points. This approach enables the creation of precise behavioral profiles, ultimately facilitating the delivery of highly personalized advertising that boasts an impressive 3x increase in average conversion rates.
The startup has witnessed a surge in demand for its advertising services, particularly from brands operating in highly restrictive industries, with the crypto sector being a key player. At its core, Blockchain-Ads is committed to providing performance-driven and growth-oriented advertising outcomes for its clientele.
Testnet Planned for Early Mid-April
With the support of Partisia Blockchain, Blockchain-Ads plans to deploy its privacy-preserving smart contract on the Partisia Testnet in early mid-April. This deployment will allow Blockchain-Ads to test and refine its next-generation advertising solution in a secure environment before launching on the mainnet. By utilizing the cutting-edge capabilities of the Partisia MPC and ZK tech, Blockchain-Ads will benefit from the increased speed, security, and most importantly, privacy of the Partisia Blockchain infrastructure.
The Future of Privacy-Preserving Advertising
Blockchain-Ads' innovative approach and use of cutting-edge technologies such as MPC and ZKP have the potential to transform the online advertising industry and provide advertisers and publishers with a more secure and privacy-preserving platform. In comparison to traditional web2 advertising solutions like DoubleClick, which was acquired by Google in 2007 for $3.1 billion, Blockchain-Ads aims to disrupt the current centralized advertising industry by providing a decentralized, privacy-preserving, and cost-effective solution.
By leveraging the capabilities of AI, MPC and ZKP technologies, Blockchain-Ads is creating the future of web3 advertising that respects users' data and privacy. The company's partnership with Partisia Blockchain marks a significant step forward for privacy-preserving online advertising and data monetization, setting a new standard for privacy and user control in the digital advertising landscape.
Blockchain-Ads has experienced growing success in the web3 advertising industry, providing results for brands in the crypto industry that were previously unattainable. With its innovative approach and use of cutting-edge technologies, Blockchain-Ads hopes to achieve similar success in the web3 era.
For more information on Blockchain-Ads, please contact media team at [email protected] or visit https://blockchain-ads.com/

Blockchain-Ads Media Contact:
Name: Marko Rende (Communication and PR)
Email: [email protected]

Partisia Blockchain Media Contact
Name: Bruce Ahn
Email: [email protected]
Location: Tampa, Florida, United State



Marko Rende

Blockchain-Ads

media at blockchain-ads.com