TMCnet News
Bitget Offers Index Futures with Aggregated Market Indicators
VICTORIA, SEYCHELLES, March 30, 2023 (GLOBE NEWSWIRE) -- Bitget, the largest copy trading platform, has announced the launch of Index Futures, a native futures contracts trading service. The new product is designed to attract investors seeking relatively low-risk yield-earning instruments based on aggregated market indicators.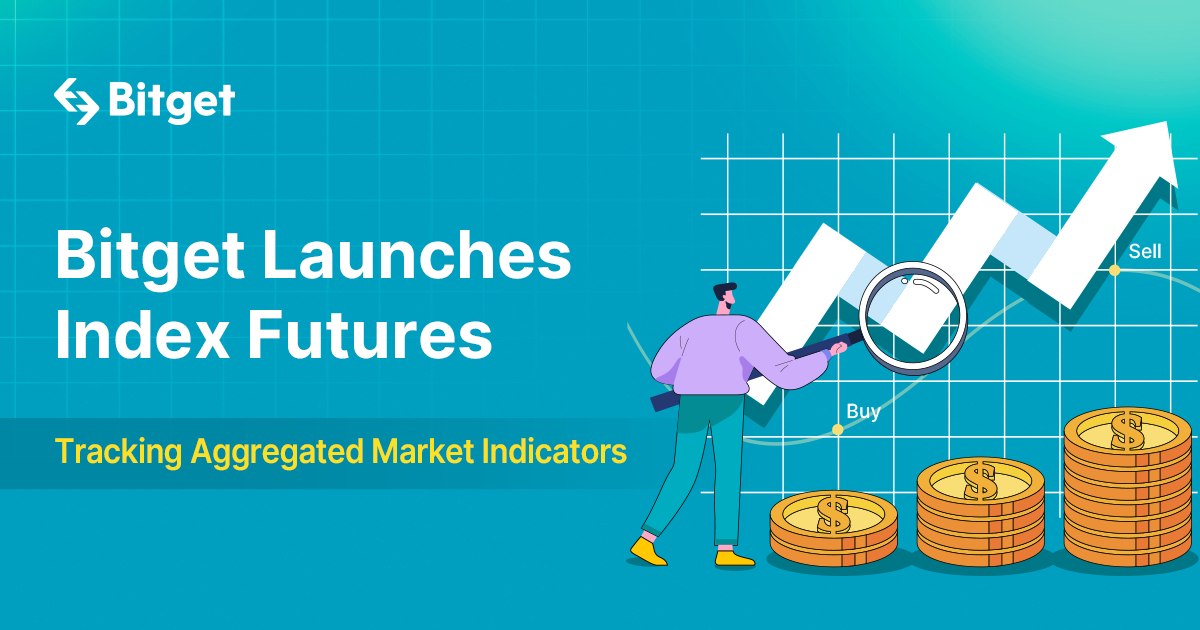 The Index Futures from Bitget differ from their Coin-margined or USDT-margined contract counterparts by tracking a bundle of assets rather than a single one. When investors buy or sell index futures, the operation is equivalent to buying and selling a bundle of tokens that track a certain index and can thus help reduce risk exposure and diversify portfolios. Index futures are benchmarked against the fund of spot currencies. The assets often correlate by class or index, thus reflecting macro market changes.
The first Index Futures product launched by Bitget is called BGHOT10, which includes the top 10 trending coins on the platform with a maximum leverage ratio of 20X, reflecting the market changes and performance of hot coins traded on Bitget. This is a new benchmark composed of a basket of trending coins selected by the Bitget platform, including ADA, SOL, MATIC, AVAX, ATOM, SUSHI, DYDX, XRP, ETC and APT. BGHOT10 serves as a reflection of the ever-changing market and industry trends.
Index futures are a highly recommended type of instrument for investors willing to make their investment choices based on concrete market data. Warren Buffet is a long-standing proponent of index investing and often recommends low-cost index funds as the most sensible type of investment. The benefit offered by the Bitget index futures service lies in that the indices can closely track the changes in market conditions and help investors receive average market returns, also known as the beta return.
"There are virtually no index trading platforms on the cryptocurency market at present and we are proud to become the leading exchange in the domain of offering investors such a versatile and low-risk option. Our technology allows us to provide clear and readable indices that users can leverage to mimic their operations on traditional markets," as Gracy Chen, the Managing Director of Bitget, commented on the launch of the new service.
Bitget index futures allow investors to build portfolios consisting of multiple currencies, thus negating the impact of sudden market changes and reducing unsystematic risks in investment. Index futures also expand trading options, offering long, short, or leveraged positions. Lastly, index futures give the benefit of expanding investment horizons across multiple market assets by aggregating market performance data, thus opening up new investment opportunities.
Along with Index Futures product, the exchange has also launched Bitget spot ETFs, which are composed of a bundle of cryptocurrencies that are representative of popular sectors. Bitget's spot ETFs begin with the highly anticipated ARBETF product in the first phase. This product is designed to track the price trends of popular assets within the Arbitrum ecosystem, enabling users to easily access these tokens and take advantage of market sector changes in Arbitrum compared to the overall cryptocurrency market.


 ARBETF is currently composed of four currencies, including GMX (40%), MAGIC (30%), GNS (25%) and RDNT (5%), with varying weight allocations proportional to their market caps. In the future, in line with the development of the Arbitrum ecosystem, the ARBETF composition and weighting will be adjusted in real-time.
Bitget aims provides a seamless and secure crypto trading experience to its users, and continuous efforts to improve and expand its services, reflect its mission to inspire people to embrace crypto. With a focus on innovation, Bitget strives to offer a comprehensive range of derivative products that cater to the needs of traders of all levels. 
About Bitget
Bitget, established in 2018, is the world's leading cryptocurrency exchange with futures trading and copy trading services as its key features. Serving over 8 million users in more than 100 countries and regions, the exchange is committed to helping users trade smarter by providing a secure, one-stop trading solution. It also inspires individuals to embrace crypto through collaborations with credible partners, including legendary Argentinian footballer Lionel Messi, the leading Italian football team Juventus, and official eSports events organizer PGL. According to Coingecko, Bitget is currently a top 5 futures trading platform and a top 10 spot trading platform.
For more information, visit: Website   | Twitter  | Telegram  | LinkedIn  | Discord

For media inquiries, contact: [email protected]


Rachel Cheung

Global PR Manager

Bitget

media at bitget.com