TMCnet News
CryptoVirally's Unmatched Crypto Marketing Services Just Became Even Better
BUCHAREST, ROMANIA, Nov. 20, 2023 (GLOBE NEWSWIRE) -- CryptoVirally is offering a limited-time discount of up to 70% on its best-selling crypto marketing services. New and established crypto projects have until the year's end to seize this unique opportunity and boost awareness for their initiatives at a bargain cost.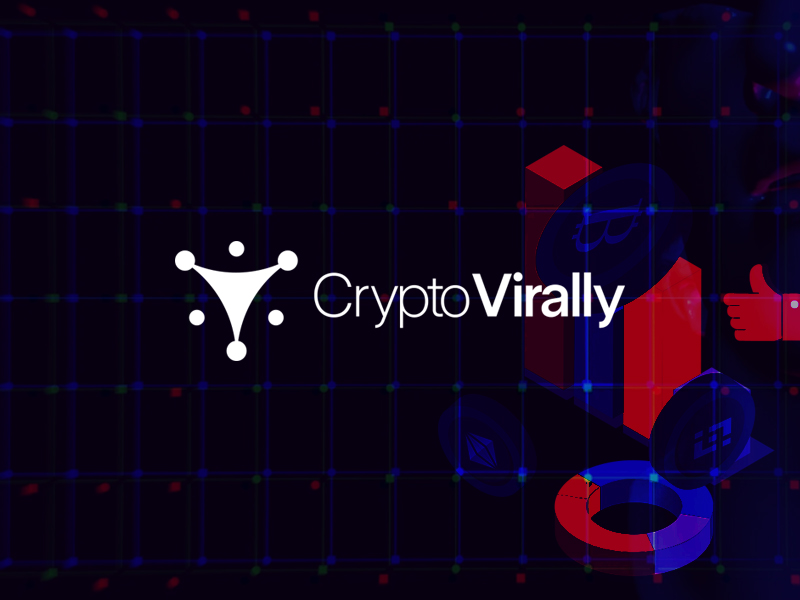 CryptoVirally's limited-time promotional offerings feature an array of web3 marketing services at discounts of up to 70%. Highlighted services include:
Bloomberg and Mainstream Media + Awareness Silver + Crypto PR: This package promises a potential reach of 1.5 billion readers, featuring press releases on Bloomberg and up to 30 major sites, articles on engaging crypto blogs, social media posts, and SEO link-building.
Organic Posting - Crypto News/Reviews: This involves having your project reviewed by top crypto media websites, including publishing five unique articles on platforms such as Hackernoon and CoinMarketCap, accompanied by SEO link-building and detailed reporting.
Combo Social Media Promotions: This package aims to enhance project visibility among crypto investors through strategies such as Reddit trending, 4chan banner ads, extensive Twitter and Telegram campaigns, and top-tier Telegram callers (KOLs).
Telegram Marketing Campaign: Focused on Telegram, this campaign involves group calls and mass direct messages to targete crypto enthusiasts, with detailed reporting provided.
Twitter Marketing Campaign: This offers influencer retweets, a large volume of tweets and comments about your project, and a detailed campaign report.
Combo Awareness Platinum & Telegram Group Calls: This comprehensive package includes Telegram group calls, project review articles, postings on prominent crypto sites, and broad social media engagement.




CryptoVirally has several years of experience helping crypto, NFT, web3 businesses, and ICO projects gain awareness and reach their marketing goals in the fast-paced crypto industry. The agency's client portfolio includes major brands and has an extensive list of over 1000 publication partners, including some of the most-read, innovative websites, like Forbes, Entrepreneur.com, Bloomberg, Cointelegraph, Bitcoin.com, and Yahoo! Finance. Its services cover everything from press releases to reviews, promotions, organic growth, influencer marketing, and extensive media reach.

Other notable web3 marketing services include extended Twitter, Telegram, and other social media promotions (Discord, 4chan, Wechat, Weibo, etc.), YouTube reviews, AMA sessions, and community management, all designed to maximize reach and engagement in the crypto community.




About CryptoVirally

CryptoVirally is a specialized, full-stack crypto marketing agency dedicated to the cryptocurrency sector. CryptoVirally is the first and only crypto marketing agency that offers web3 advertising services with transparent prices and details that can be ordered directly from their website via multiple payment methods. It also distinguishes itself by offering tailored marketing solutions specifically designed for crypto, NFT, and ICO projects. The agency's expertise lies in leveraging a mix of traditional and innovative digital marketing strategies, including press releases, social media campaigns, influencer marketing, and SEO optimization. With a client portfolio that includes major brands in the crypto space and an extensive network of publication partners, CryptoVirally positions itself as a key player for projects seeking to gain traction and visibility in the fast-paced and ever-evolving world of cryptocurrency. 

Website: https://cryptovirally.com/


Limited offers: https://cryptovirally.com/our-services/limited-offers/ 

All Web3 marketing services: https://cryptovirally.com/our-services 

Glenn Nasta
hello at cryptovirally.com