TMCnet News
Redefining Digital Marketing: Brandcil Now Live on Netcapital
Patterson, CA, Nov. 16, 2023 (GLOBE NEWSWIRE) -- Brandcil is excited to announce a significant milestone in its ongoing mission to revolutionize the landscape of social media management. The company is thrilled to unveil its Regulation CF (Reg CF) campaign on the Netcapital platform. They are extending an invitation to potential investors to join in redefining the sphere of brand management.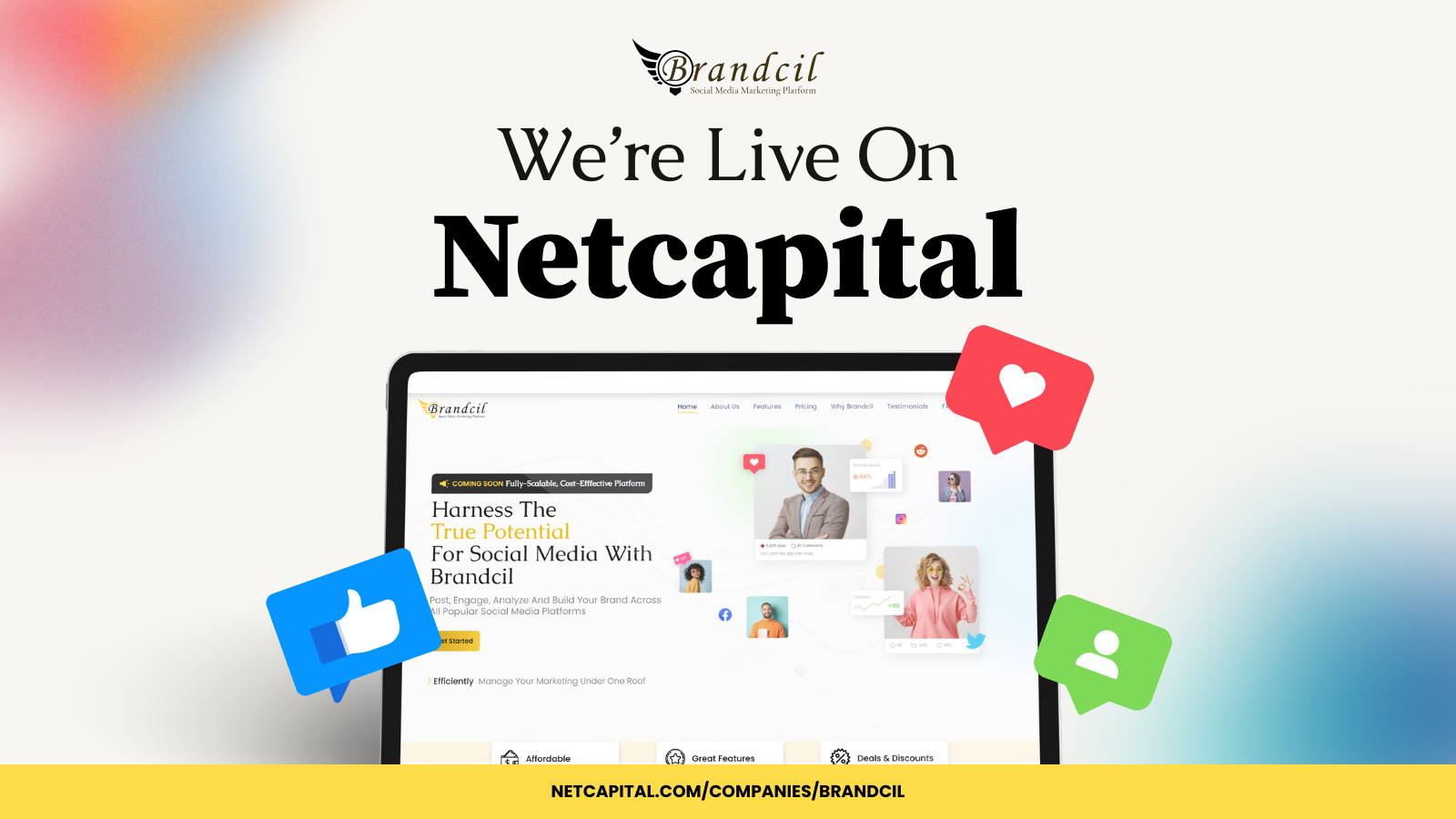 Reshaping the $1.5 Trillion Social Media Market
Brandcil stands as the all-in-one brad management platform. It is designed to cater to the diverse needs of the social media marketing landscape. Powered by cutting-edge technology, the platform is not only innovative but also adaptable. They offer seamless support for a variety of business apps. The company's mission is crystal clear: to make professional social media management accessible, cost-effective, and impactful for businesses of all sizes.
Brandcil distinguishes itself in the vast $1.5T global and $78.9B U.S. social media market, providing 35%-72% cost savings compared to major competitors.
Compelling Reasons to Invest in this Endeavor:
Leadership team has 20+ patents granted for cloud technologies.
Valuable relationships with industry giants such as Amazon, NVIDIA, Google, and more.
State-of-the-art Technology: Cloud-based, Containerized SaaS platform.
This campaign presents an exceptional opportunity to democratize brand management. Interested parties are encouraged to explore the Netcapital campaign page for an in-depth overview of this unique investment opportunity. Potential investors can own shares for as little as $100. 

Elton Broudy
CEO & Founder
Brandcil
510-390-8176
elton.broudy(at)brandcil.com