TMCnet News
Daxtra Appoints Terry Baker as CEO
RICHMOND, Va. and AUSTIN, Texas, Oct. 02, 2023 (GLOBE NEWSWIRE) -- Daxtra, the leading provider of AI-enriched software for the talent acquisition ecosystem, today announced that global recruiting technology executive Terry Baker has been named as Chief Executive Officer. He succeeds Andrei Mikheev, co-founder & CEO, who continues to serve on the board and will become Chief Innovation Architect.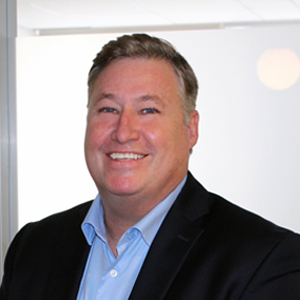 Baker brings more than 30 years of experience managing high-growth technology companies to his new role. He was most recently CEO of PandoLogic, a software platform providing programmatic recruitment solutions. Under his leadership, PandoLogic grew more than six-fold to more than $100 million in revenue. A frequent speaker in the U.S. and internationally, he was named by TAtech: The Association for Talent Acquisition Solutions as one of the Top 100 Most Influential Thought Leaders
"For more than 30 years, I've had the opportunity to help shape the HR technology and talent acquisition SaaS categories through innovative product design and operational excellence," said Baker. "I've seen first-hand how powerful and precise Daxtra's solutions are, including the application of AI to its massive data set which turbo charges AI-enriched recruiting. I'm looking forward to expanding our global presence directly and through our network of more than 400 partners."
Founded in 2002 by Andrei Mikheev and Steve Finch, Daxtra enables clients to put the power of machine learning, Large Language Models andother emerging AI technologies to work to solve the practical challenges they face in matching candidates with opportunities. Daxtra helped its more than 2,500 clients evaluate more than 1 billion resumes in 40 different languages last year.
"I am delighted that Terry is joining Daxtra as our new CEO. He has a brilliant track record managing successful technology companies and I know that he is the right person to lead Daxtra in our next phase of growth," said Andrei Mikheev. "I am looking forward to working closely with Terry as I focus on building innovative products."
In June 2023, Daxtra announced a majority growth investment from Strattam Capital alongside founders and co-owners Andrei Mikheev and Steven Finch. Daxtra is using this growth capital to meet customer demand in North America while continuing to offer high-quality solutions and support to its global customer base.
"Terry is a proven HR technology CEO, with experience scaling innovative SaaS businesses and building teams," said Jonathan Busch, Principal at Strattam Capital and board director of Daxtra. "I want to thank Andrei Mikheev for his invaluable role in building a successful organization, his partnership in identifying a phenomenal successor, and his continued commitment to making Daxtra a world leader in innovation."
About Daxtra
Daxtra specializes in intelligent recruitment automation, semantic search and match, and multilingual resume and job parsing in 40+ languages. Built on AI and machine learning, our technology seamlessly integrates with other recruitment solutions including ATS and CRM. Headquartered in the U.K., Daxtra has been developing innovative recruitment software since 2002 and supports 2,500+ clients globally via offices in Europe, North America, and Asia-Pacific.
About Strattam
Strattam Capital invests in founder-led independent B2B software and technology companies across North America. We believe in aligning with founders and CEOs before signing, via their Five-Point Plan process to allow execution with purpose, excitement, and efficiency. Headquartered in Austin, TX, we connect companies with the people, process, and scale needed to reach their potential. For more information, please visit Strattam.com.


Note to editors: Trademarks and registered trademarks referenced herein remain the property of their respective owners.
A photo accompanying this announcement is available at https://www.globenewswire.com/NewsRoom/AttachmentNg/bbfc3fe3-9d46-4f08-b734-13ec15d41cd8


Media Contacts:
Ruth Ritzema
Daxtra
[email protected]

Jeanne Achille
The Devon Group
[email protected]