TMCnet News
Schrodinger, The New Memecoin Sensation Based On A Unique Quantum Cat, Announces Successful Launch
NEWARK, NEW JERSEY, Sept. 22, 2023 (GLOBE NEWSWIRE) -- Schrodinger, an ERC-20 memecoin, was launched on September 21st. It saw an incredible price growth of 22,000% in just 24 hours as a tribute to the only cat that is both alive and dead.

The cat's name is inspired by a quantum physics thought experiment meant to explain, in a simplified manner, how quantum superposition works. This cat, which is both alive and dead until observed, has become the subject of numerous hilarious memes online.

$SCHRODINGER is based on this unique cat. In 2021, another Memecoin was launched, this time based on a dog's name, Floki. It reached a peak market capitalization of 3.5 billion. Many people believe that if Floki achieved such success, Schrodinger will do the same. Cats are relatively rare in the crypto space, and this project could be the one to change that status quo.

The project quickly gained substantial momentum and attracted a highly active community in a short period of time. Some are suggesting a repeat of Floki's success, as the project's Telegram group continues to grow, and the community remains highly active on Twitter (X). s the community plays a vital role in any memecoin and was initially the driving force behind Floki, Schrodinger likely has a promising future.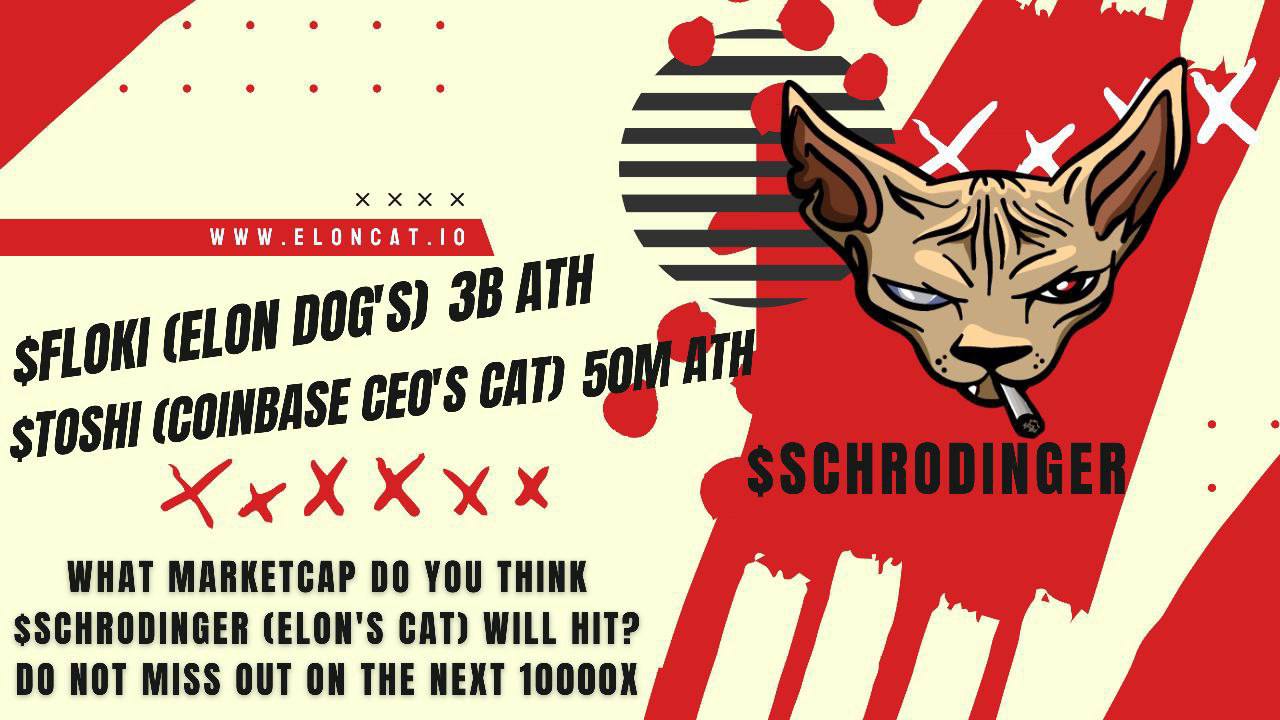 $SCHRODINGER can be traded on Uniswap, a decentralized exchange for the Ethereum network, with a 1% tax applied to every transaction. This tax revenue is used for marketing and partnerships. The project aims to be listed on centralized exchanges in the future to diversify trading options and gain more visibility. The team appears to have extensive connections and significant experience in the crypto space.

Considering all these factors, it appears that Schrodinger is a very promising project. The future will reveal whether it can replicate Floki's success.


For more information and to dig deeper into Schrodinger, visit the Schrodinger project website and follow Schrodinger on Twitter and join the Telegram community.





Disclaimer: The information provided in this press release is not a solicitation for investment, or intended as investment advice, financial advice, or trading advice. It is strongly recommended that you practice due diligence (including consultation with a professional financial advisor) before investing in or trading securities and cryptocurrency.


 Debra
contact at eloncat.io