TMCnet News
Korea Blockchain Week 2023 Recap: Uniting Industry Leaders and Web3 Innovators in Asia's hub for tech, business and culture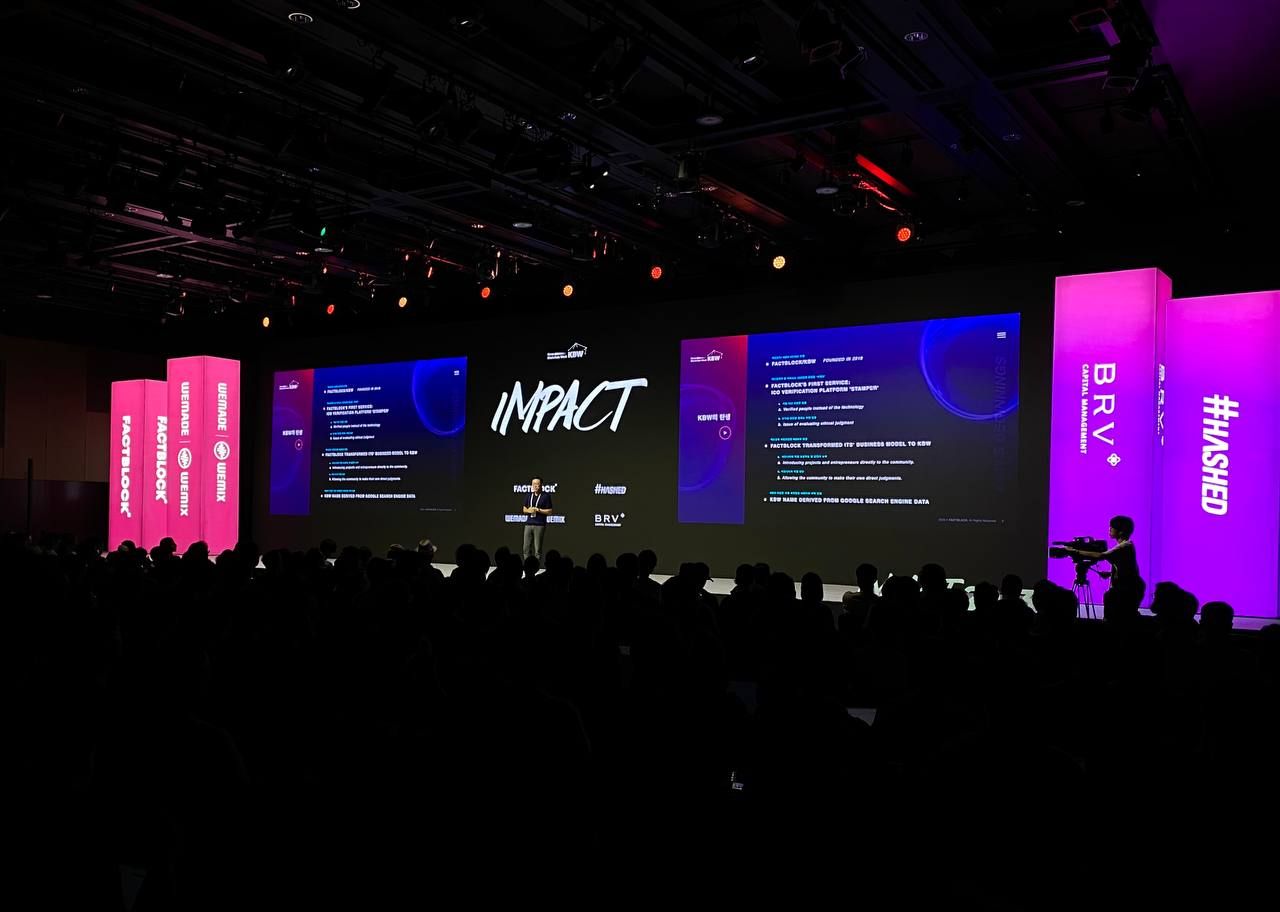 Credit to: FactBlock

SEOUL, South Korea, Sept. 21, 2023 (GLOBE NEWSWIRE) -- Korea Blockchain Week, the premier Web3 event in Asia, brought together leading investors, builders, founders, media and brands to explore the latest in Web3 technology in Korea and beyond. Organized by Web3 ecosystem accelerator, FactBlock, and co-hosted by Korea's leading Web3 VC fund, Hashed, the week-long industry included three tentpole events: the two-day keystone conference Impact, nft now's The Gateway: Korea digital gallery of 76 artists, and the nft and media art sound festival Micro Seoul, which drew over 20,000 attendees to activations across two venues and the Official KBW Afterparty.
Over 400 media attended and over 225 official featured events and activations took over the city of Seoul to foster collaboration amongst Korean and global blockchain communities. Taking place alongside Seoul Fashion Week and Frieze Seoul, KBW spotlighted Seoul as one of the cultural capitals of Asia and a hub of technical innovation.
KBW's tentpole event Impact gathered over 240 speakers which included Co-founder of Ethereum, Vitalik Buterin, CEO and Co-Founder of Circle, Jeremy Allaire, and Co-Founder and CEO of BitGo, Mike Belshe. The Gateway: Korea hosted in partnership with nft now and FACTBLOCK included activations by Christie's, Samsung, adidas, and Beatport as well as Beeple, Matt Medved, Krista Kim, Deekay Motion, Frank Degods, and more taking the stage for panel programming.
Many partners and prominent brands featured are at the intersection of art, Web3 technology and Korean culture including Google Cloud, South Korean video game developer WEMADE, tomi which provides the infrastructure for a web 3 internet, and Lotte Data Communication the fifth largest conglomerate in South Korea.
"As many of the leading Web3 players have targeted APAC expansion, we have seen South Korea emerge as a hub of culture, talent, investment and innovation. Building off of the success of last year's conference and the global growth of Web3 technology, we enjoyed bringing the industry together for an exciting week that has become a can't miss event on the crypto circuit," Co-founder of FactBlock and Korea Blockchain Week Brian Kang shared.
South Korea boasts a dynamic and expanding crypto market that ranks second globally in the adoption of crypto and blockchain technology. Korean conglomerates across technology, entertainment, and art are aligning with local and international Web3 companies to foster meaningful adoption and position Korea as a robust market for Web3 development. KBW has cemented Seoul as one of the most exciting markets for Web3 development and adoption.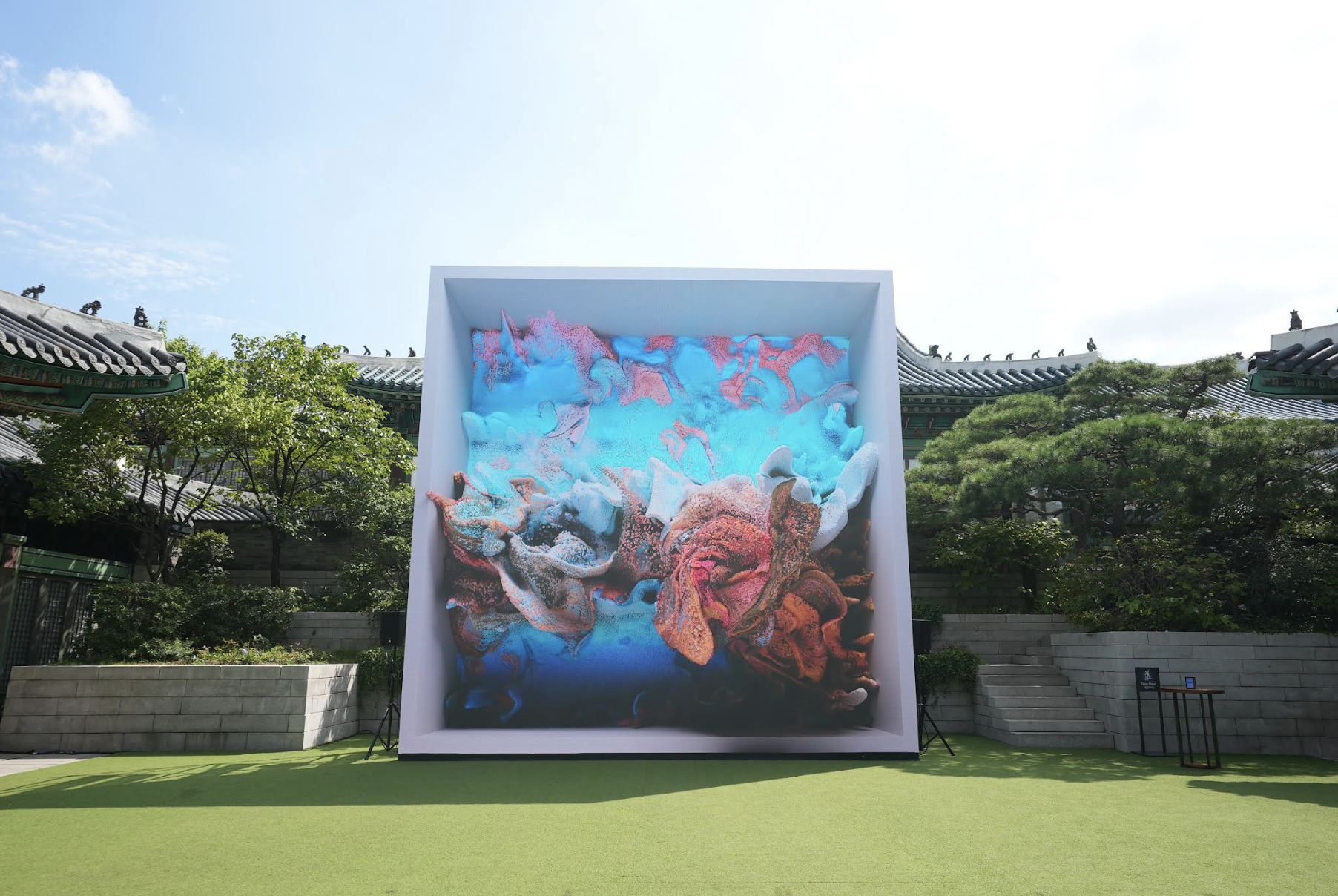 Credit to: FactBlock
"KBW is establishing itself as a B2B platform that goes beyond mere conferences and events, generating practical multinational business collaboration opportunities and driving significant adoption to establish Korea as a strong player in the Web3 landscape," Simon Kim, CEO of and Managing Partner at Hashed, and the co-host of Korea Blockchain Week shared.
Since Korea Blockchain Week first began in 2018, the week has transformed from a blockchain industry conference to a week-long tech event celebrating the intersection of culture and technology. For more information on next year's conference, follow KBW on Twitter and check their website.
About Korea Blockchain Week:
Founded by FACTBLOCK and co-hosted by Hashed, the annual Korea Blockchain Week returns for the sixth year. Korea Blockchain Week brings together the brightest minds in the industry to discuss, redefine, and celebrate the future of finance. The action-packed crypto and blockchain gala features keynote speeches by industry heavyweights, panel discussions by world-renowned experts, and networking opportunities for investors and crypto enthusiasts.
Media contact:
[email protected] 
Photos accompanying this announcement are available at:
https://www.globenewswire.com/NewsRoom/AttachmentNg/91860960-98c7-44a9-993a-835da80ea08c
https://www.globenewswire.com/NewsRoom/AttachmentNg/5e8a3e14-e8e0-4a1e-91da-a1048d9b7498