TMCnet News
Deleno IFC: Making a Splash at TOKEN2049 Singapore, Igniting Market Excitement
SINGAPORE CITY, SINGAPORE, Sept. 21, 2023 (GLOBE NEWSWIRE) -- TOKEN2049 Singapore, Asia's largest Web3 summit, has captured global attention. The conference has brought together over 10,000 attendees and more than 300 exhibitors, making it the biggest event in the global digital asset industry this year.
In this summit, Deleno IFC, a highly anticipated project, made its dazzling debut and immediately garnered significant market attention. As one of the platinum sponsors and exhibitors, Deleno IFC showcased its cutting-edge position in the financial sector.

Key Highlights of Deleno IFC at TOKEN2049 Summit:
The Future Vision of the Digital Asset Ecosystem: Representatives of Deleno IFC seized this opportunity to share their forward-thinking financial solutions with industry peers and discuss how to innovate within the physical financial asset ecosystem. With extensive experience and expertise in investment banking, asset management, and risk management, Deleno IFC has established itself as a leader in the financial sector. The company emphasized sustainable development and its vision for the future in financial investments, providing valuable insights to participants.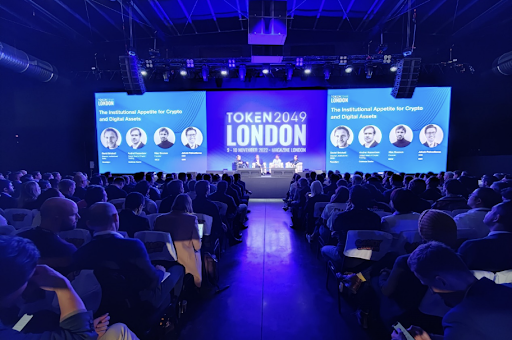 Financial Innovation and Research Reports: Deleno IFC places significant emphasis on research and analysis, helping clients make informed investment ecisions through independent, objective, and rigorous research reports. The company's outstanding performance in financial innovation garnered attention. At the TOKEN2049 summit, Deleno IFC shared its latest research findings and investment insights, offering participants a deep understanding of market trends.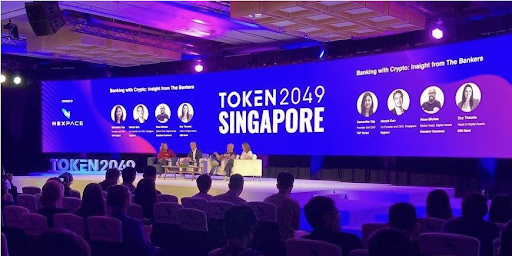 Sustainability and Social Responsibility: Deleno IFC operates under the strict supervision of multiple regulatory agencies, including the Financial Crimes Enforcement Network (FinCEN) of the U.S. Department of the Treasury. The company regards legal and ethical responsibility as a paramount mission, dedicated to safeguarding the interests of clients, employees, and society. Deleno IFC shared best practices in social responsibility and business ethics at the summit, highlighting the role and responsibility of the financial industry in sustainable development.
The Innovative Force of Future Finance: Deleno IFC's presence underscores its leadership in the financial sector and its commitment to industry sustainability. As TOKEN2049 Singapore continues, Deleno IFC will continue to play a leading role in financial innovation and sustainable development, contributing more value to the future of finance.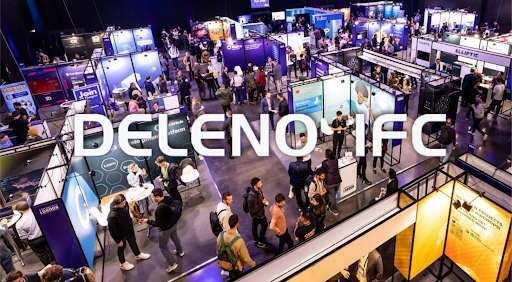 About Deleno IFC:
Deleno IFC is a recognized institution in the financial sector with a vision to become a global leader in investment banking and asset management platforms. The company boasts extensive experience in investment banking, asset management, and risk management, offering high-quality financial solutions to clients. Deleno IFC upholds high standards of business ethics and social responsibility, striving to create greater value.
Website: https://delenofincorp.com/

Disclaimer: The information provided in this press release is not a solicitation for investment, or intended as investment advice, financial advice, or trading advice. It is strongly recommended that you practice due diligence (including consultation with a professional financial advisor) before investing in or trading securities and cryptocurrency. 


John Hansen
Deleno IFC
Advisory at delenofincorp.com