TMCnet News
Ignite SEO: Founder Adam Collins Introduces the Second Evolution of the SEO Success Framework, Now Outcome-Oriented and AI-Integrated
London, UK, Sept. 21, 2023 (GLOBE NEWSWIRE) --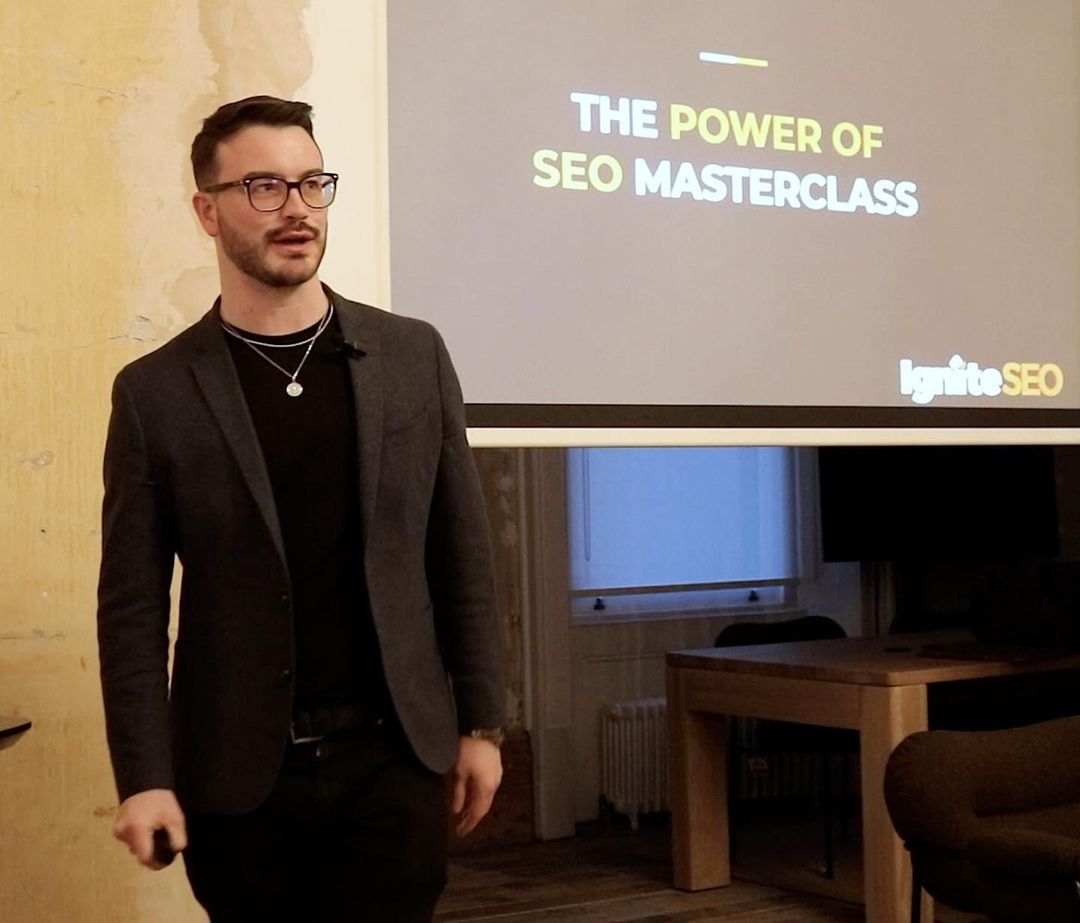 Ignite SEO, a distinguished SEO agency established in August 2020, proudly presents the evolved version of its 5-Step SEO Success Framework, innovatively designed by founder and seasoned SEO expert, Adam Collins. This second evolution of the framework is now outcome-oriented, ensuring businesses not only achieve visibility but also meaningful results.
Drawing from his extensive experience and consistent success, Adam Collins has refined this method to guide businesses towards online growth. This framework not only simplifies the SEO process but also integrates AI, ensuring cutting-edge strategies are employed.
The enhanced 5-Step SEO Success Framework encompasses 5 pivotal strategies targeting key SEO areas, such as performance analysis, local SEO, and keyword research, all fine-tuned to elevate a website's Google ranking. By integrating AI, the framework offers a unique blend of human expertise and machine precision, ensuring optimal results.
"Our revamped 5-step SEO Success Framework is the culmination of our commitment to excellence. By consistently applying this methodology, we guarantee dependable outcomes for every campaign," remarked Adam Collins, the visionary behind Ignite SEO. "While SEO is a dynamic field, its foundational principles remain unchanged. Our integration of AI showcases our dedication to staying ahead of the curve."
Adam's proactive approach to embracing the latest SEO trends and algorithm updates ensures Ignite SEO's clients receive top-tier, future-proof solutions. His track record spans a diverse clientele, from SMEs to large corporations, all of whom have benefited from enhanced online visibility, increased revenue, and business expansion.
Since Ignite SEO's inception, Adam's unparalleled expertise has propelled the company to the forefront of the UK SEO industry. His dedication to client success is unwavering, and is now an author on Amazon, with the release of his book, 'Local SEO Guide for Small Businesses', he aims for the evolved 5-Step SEO Success Framework to further empower businesses to maximise their online potential.
The 5-Step SEO Success Framework includes:
Plan: This foundational step ensures a clear understanding of business objectives, beginning with a "New Client Discovery Questionnaire" followed by a targeted SEO Consultation.
Analyse: Comprehensive audits, including the Website Quality Audit, are conducted. Using AI, extensive keyword research is performed, leading to a unique Project Roadmap that serves as the campaign's content strategy.
Create: Data-driven content creation is the focus, with AI guiding content length, keyword usage, and optimization. This phase ensures content is both relevant and competitive.
Promote: Link prospecting and outreach are central to this phase. Personalised outreach strategies are employed to secure valuable backlinks from industry-relevant sites.
Report: Real-time, transparent reporting keeps businesses informed. With SEO's dynamic nature, continuous reporting is crucial to adapt to changes and maintain top rankings.
More Information:
For a deeper insight, to learn more about Ignite SEO, the expertise of Adam Collins, and the innovative 5-Step SEO Success Framework, please visit Ignite SEO's website https://www.igniteseo.co.uk/.
Source: https://thenewsfront.com/ignite-seo-founder-adam-collins-introduces-the-second-evolution-of-the-seo-success-framework-now-outcome-oriented-and-ai-integrated/

Ignite SEO

https://www.igniteseo.co.uk/

[email protected]