TMCnet News
Your Crypto Airdrop Can Now Be Seen By Millions of Readers on U.Today
DUBAI , Sept. 20, 2023 (GLOBE NEWSWIRE) -- U.Today accomplishes landmark three-million-visit milestone: New opportunities for crypto airdrops
In August 2023, U.Today, a top-tier cryptocurrency media outlet, registered three million visits in 30 days. So far, this is the most impressive traffic accomplishment for the reputable crypto website.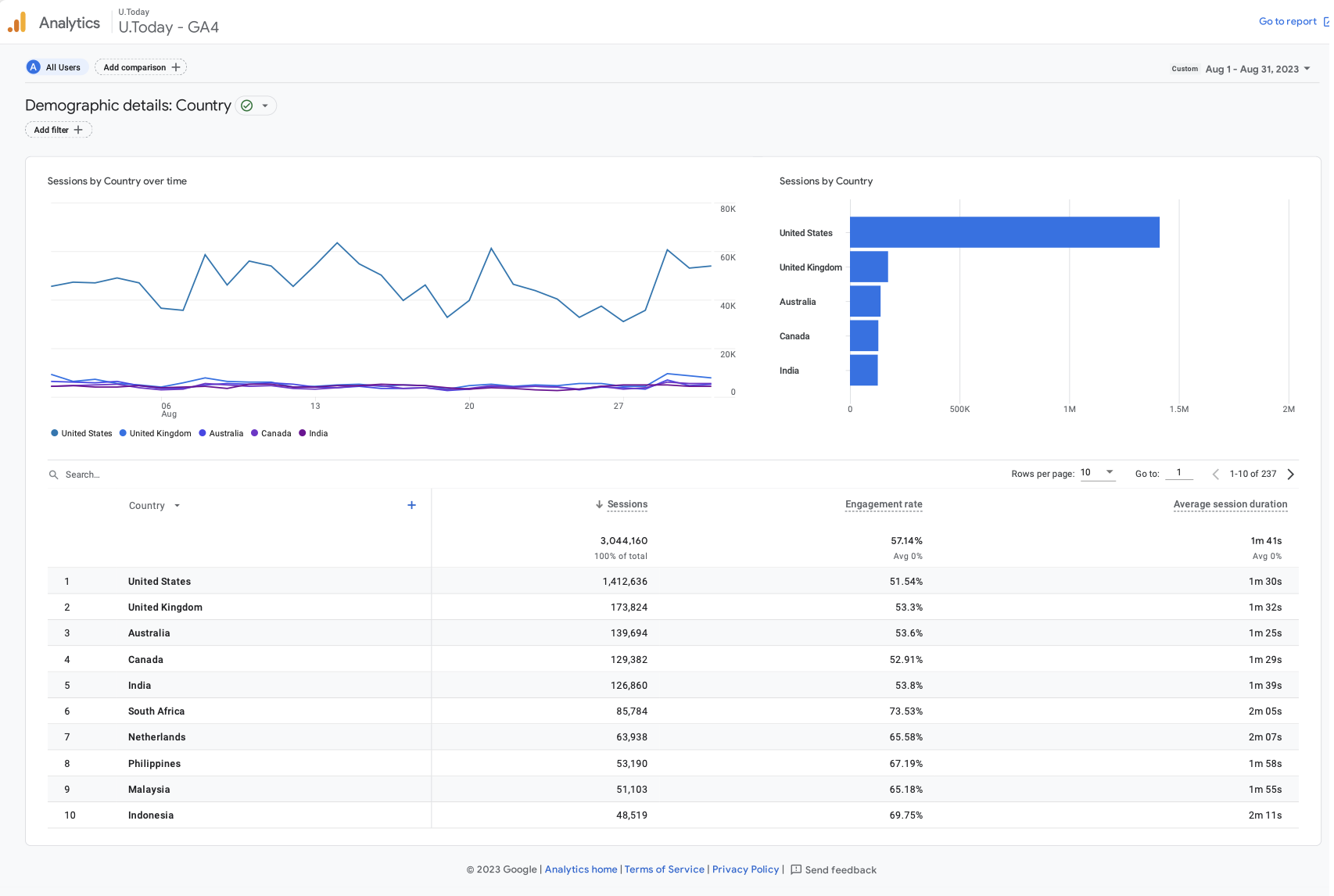 With this milestone reached, U.Today proudly offers new services for teams that organize airdrops for their crypto tokens.

Adding a crypto airdrop to the U.Today Crypto Airdrops Portal will guarantee an inflow of motivated and passionate leads to every segment of Web3 economics./p>





DeFi, GameFi, NFT, play-to-earn and metaverse projects are welcome on the airdrops portal by U.Today for free (Standard) and premium (Featured) listings.

Featured crypto airdrop listing for maximum audience reach




Listing cryptocurrency projects in the Featured tab unlocks unmatched opportunities for new and existing tokens.

The Premium offer by U.Today comes with extended functionality that includes Participate buttons on U.Today's main page, Featured section placement (always at the top), catchy main page placement, direct links to your airdrop's website and social media accounts, and much more.

Your airdrop will be listed together with the most hyped crypto airdrop campaigns of 2023, including Arbitrum's ARB, SupraOracles' SUPRA, CyberConnect's CYBER and so on.


Please feel free to submit your airdrop, claim a Free or Premium listing and discuss all the details by email at [email protected].

editor at u.today