TMCnet News
Bitget Unveils High-Earning Commission Program for Wealth Management Users
Victoria, Seychelles, Sept. 19, 2023 (GLOBE NEWSWIRE) -- Bitget, the leading crypto derivatives and copy trading platform is further improving user engagement with the launch of its latest rewards program. Exclusively designed for Bitget Wealth Management users, the latest event will run from now to Nov 1 and promises participants high commission rates of up to 15% on their own earnings and on their referrals' APR, effectively cultivating a mutually beneficial ecosystem.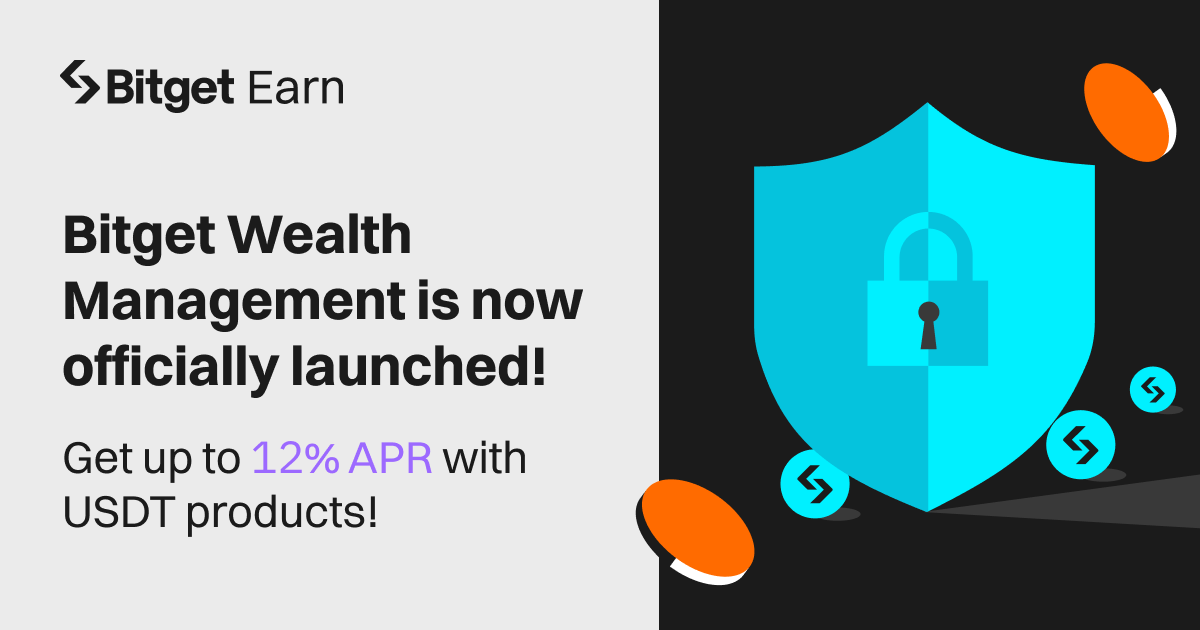 Bitget Wealth Management is a professional crypto asset management platform. It aims to help clients achieve steady wealth growth through a carefully selected investment strategy. It provides users with a superior wealth management experience through our exclusive asset management account, higher APRs, and swift, efficient fund processing, with its products offering an APR of up to 12%. The sophisticated risk control system and independent custodial accounts ensure the highest levels of security and transparency for users' assets.

Meanwhile, we rigorously monitor underlying assets and implement robust strategies to help users navigate market volatility seamlessly in all market conditions. By selecting top-tier global suppliers for our fund management strategies, we are able to enhance returns for clients without additional management fees. Bitget guarantees monthly interest distribution with consistent, substantial gains.

With exclusive asset management accounts, industry-leading returns, and efficient operations, Bitget offers wealth management solutions designed to accelerate portfolio growth through cutting-edge technology and expertise.

Bitget's commission structure supports participation and the scal of investment, amplifying earnings potential. Participants in this Commission Program can earn up to 15% commission based on their net deposit assets. And the total return includes the commission on users' earnings and the commission on their referral friends' earnings. A tiered system is employed to determine the rate.
The commission rewards will be distributed monthly, coinciding with product settlement on the first day of each month. There will be product settlements on Oct 1 and Nov 1 during the event period. Commissions will be distributed in crypto within five days of post-settlement.
Participation in this event requires either a user or their referral to subscribe to Bitget Wealth Management products within the stipulated time frame. The commission will be credited to a spot account within one week following the monthly earnings settlement.
Notably, this promotional event exclusively applies to Bitget Wealth Management products. It stands independent of other commission activities on Bitget, which asserts the prerogative to modify or interpret event rules and reserves the authority to penalize fraudulent activities.
"As cryptocurrencies continue to gain mainstream traction, more investors are looking to incorporate digital assets into their portfolios. This growing adoption underscores the need for sophisticated wealth management solutions in the crypto sphere. Robust offerings like Bitget's wealth management provide traders and hodlers access to professional-grade tools to accelerate portfolio growth," said Gracy Chen, Managing Director at Bitget. 

"By optimizing returns through automated, highly-secure trading algorithms, Bitget is paving the way for wealth creation with crypto. The platform's independent custodial accounts and swift fund processing cater seamlessly to both first-time investors and seasoned traders. As the world moves rapidly toward mass adoption, Bitget is poised to lead the way in smart crypto wealth management for all types of market participants," Gracy added.
The new commission event is part of Bitget's broader strategy to increase community engagement. The platform rebranded with a "Trade Smarter" philosophy, showcasing its focus on delivering intuitive, secure, and user-centric trading experiences. The rebrand introduced streamlined visual elements and promised AI-powered tools for a mutually beneficial ecosystem.
To learn more about the Commission Program, please visit here.

About Bitget
Established in 2018, Bitget is the world's leading cryptocurrency exchange that offers Copy Trading services as one of its key features. Serving over 20 million users in more than 100 countries and regions, the exchange is committed to helping users trade smarter by providing a secure, one-stop trading solution. Bitget inspires individuals to embrace crypto through collaborations with credible partners, including legendary Argentinian footballer Lionel Messi and official eSports events organizer PGL.
For more information, visit: Website | Twitter | Telegram | LinkedIn | Discord


media-at-bitget.com