TMCnet News
WISeKey subsidiary WISeSat.Space and PLD Space Announce Strategic Joins Force for the Launch of Next-Generation Ultra Secure Satellites


WISeKey subsidiary WISeSat.Space and PLD Space Announce Strategic Joins Force for the Launch of Next-Generation Ultra Secure Satellites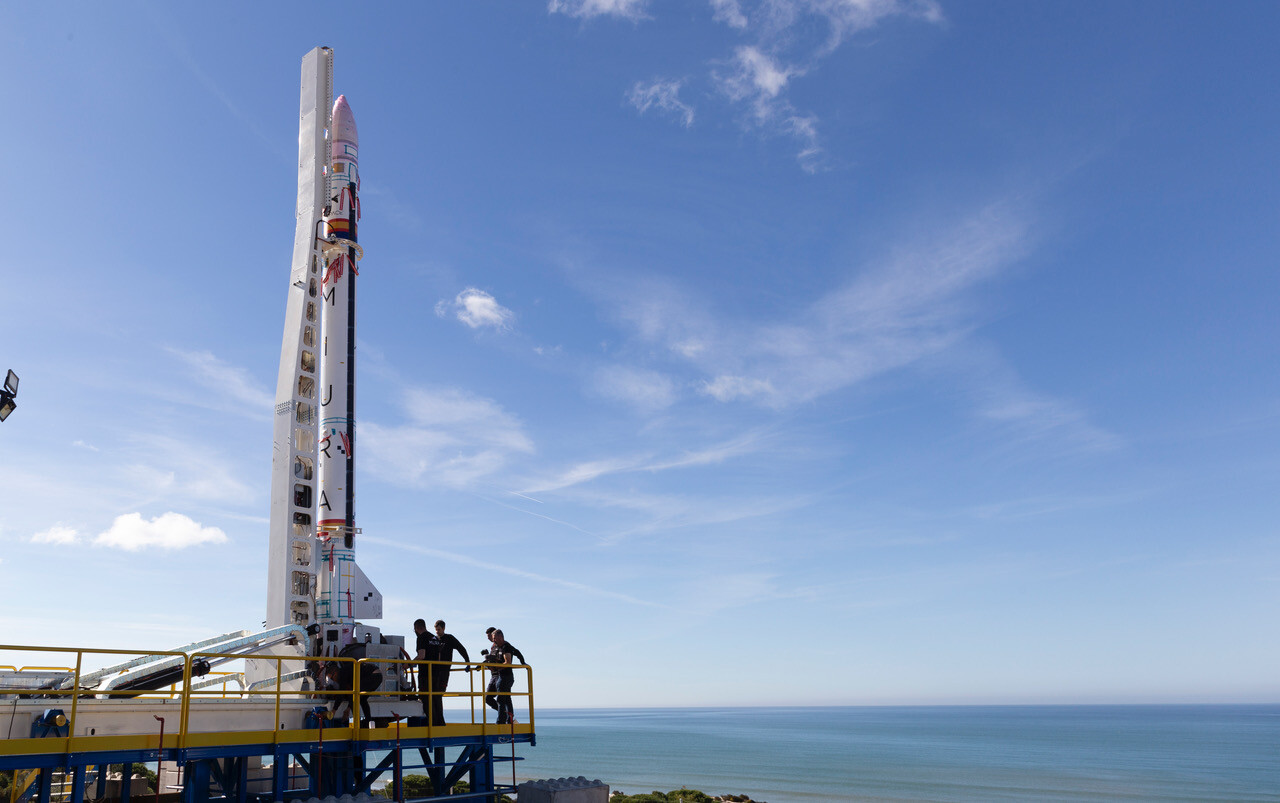 GENEVA / ELCHE – September 14, 2023: WISeKey International Holding Ltd. ("WISeKey") (SIX: WIHN, NASDAQ: WKEY), leading global cybersecurity, AI, Blockchain, and IoT company, today announced it has joined forces with the Spanish rocket company PLD Space, for the Launch of Next-Generation Ultra Secure Satellites.
WISeSat.Space, a Swiss pioneering satellite technology platform with 17 of WISeSat-ready satellites already on orbit, has signed a strategic partnership with PLD Space, the European leader in small satellite space launches. Together, they aim to revolutionize the launch of the next generation of ultra-secure WISeSat.Space picosatellites for Quantum-Ready Internet of Things (IoT) communications.
The collaboration seeks to integrate the VaultIC408 secure element into each network endpoint, ensuring premium security levels throughout the IoT ecosystem. With a sharp focus on advanced miniaturization techniques, the partnership's goal is to provide cost-effective and accessible solutions, enabling businesses of all sizes to afford dedicated satellites for their connectivity needs.
To date, seventeen WISeSat-ready satellites have been launched into orbit with SpaceX as part of an 80-satellite constellation. These satellites are capable of delivering real-time IoT connectivity on a global scale for industrial applications, offering an impressive data latency of merely 10 hours.
Through the joint effort of SEALSQ and WISeSat, the forthcoming generation of WISeSat-ready satellites will incorporate groundbreaking post-quantum solutions. The microchips and devices, engineered to withstand the evolution of computational power, are suited for a multitude of applications, including multi-factor authentication devices, to ensure absolute data security in the quantum age.
Today, this strategic partnership marked a significant milestone for European Space since PLD Space's MIURA 1 suborbital launcher is the only rocket on a launchpad ready for launch in Europe. With the imminent launch of MIURA 1, PLD Space will become the European company to launch the first private rocket in Europe, which also has recovery and reusability requirements that only three companies have achieved in space history. This launch wil also allow Spain to become the tenth country in the world to have direct access to space.
PLD Space is currently negotiating launch windows with the National Institute for Aerospace Technology (INTA). The exact launch date is yet to be confirmed due to security, weather, and operational considerations.
This partnership underscores both companies' dedication to developing innovative solutions to tackle the ever-evolving challenges of the digital world. It represents a significant step towards creating quantum-ready IoT systems that offer secure, reliable, and real-time connectivity on a global scale.
PLD Space will announce the launch countdown after the relevant INTA flight review, a maximum of 24h before take-off, and will broadcast the launch in live streaming format from its official YouTube account, website, and social networks.
About WISeKey
WISeKey (NASDAQ: WKEY; SIX Swiss Exchange: WIHN) is a leading global cybersecurity company currently deploying large-scale digital identity ecosystems for people and objects using Blockchain, AI, and IoT respecting the Human as the Fulcrum of the Internet. WISeKey microprocessors secure the pervasive computing shaping today's Internet of Everything. WISeKey IoT has an install base of over 1.5 billion microchips in virtually all IoT sectors (connected cars, smart cities, drones, agricultural sensors, anti-counterfeiting, smart lighting, servers, computers, mobile phones, crypto tokens, etc.). WISeKey is uniquely positioned to be at the edge of IoT as our semiconductors produce a huge amount of Big Data that, when analyzed with Artificial Intelligence (AI), can help industrial applications predict the failure of their equipment before it happens.
Our technology is Trusted by the OISTE/WISeKey's Swiss-based cryptographic Root of Trust ("RoT") provides secure authentication and identification, in both physical and virtual environments, for the Internet of Things, Blockchain, and Artificial Intelligence. The WISeKey RoT serves as a common trust anchor to ensure the integrity of online transactions among objects and between objects and people. For more information, visit www.wisekey.com.
About PLD Space
PLD Space is a leading reference in the space sector and the first to develop a private rocket in Europe. Headquartered in Elche (Spain), PLD Space designs, develops, manufactures, and operates reusable launchers that send satellites of less than 500 Kg into space in the form of the suborbital MIURA 1 and the orbital MIURA 5.
PLD Space was founded in 2011 by Raúl Torres and Raúl Verdú with the aim of increasing European access to space. Currently, the company -which has obtained more than 65 million euros in funding to date- has a workforce of more than 150 professionals distributed in three centres located in Elche, Teruel and Huelva, with a total of more than 150,000 m2 of industrial facilities.
About WISeSAT AG:
A trailblazing Space arm of WISeKey International, a global cybersecurity leader, WISeSAT AG is at the forefront of creating Ultra-Secure Picosatellite Solutions in collaboration with its ally FOSSA Systems. It champions the cause of secure IoT communication via space-based networks, harnessing the latest cryptographic innovations to guarantee safe and instantaneous data exchanges across diverse sectors, safeguarding the sanctity and privacy of the data transmitted.
Press and investor
contacts:
WISeKey International Holding Ltd
Company Contact: Carlos Moreira
Chairman & CEO
Tel: +41 22 594 3000 [email protected]
WISeKey Investor Relations (US) Contact: Lena Cati The Equity Group Inc. Tel: +1 212 836-9611 [email protected]
PLD Space
Francesc Casas
Communications and Public Affairs Manager
[email protected]
PLD Space
José Manuel Rodríguez
CFO
[email protected]
Disclaimer:
This communication expressly or implicitly contains certain forward-looking statements concerning WISeKey International Holding Ltd and its business. Such statements involve certain known and unknown risks, uncertainties, and other factors, which could cause the actual results, financial condition, performance, or achievements of WISeKey International Holding Ltd to be materially different from any future results, performance or achievements expressed or implied by such forward-looking statements. WISeKey International Holding Ltd is providing this communication as of this date and does not undertake to update any forward-looking statements contained herein as a result of new information, future events or otherwise.
This press release does not constitute an offer to sell, or a solicitation of an offer to buy, any securities, and it does not constitute an offering prospectus within the meaning of article 652a or article 1156 of the Swiss Code of Obligations or a listing prospectus within the meaning of the listing rules of the SIX Swiss Exchange. Investors must rely on their own evaluation of WISeKey and its securities, including the merits and risks involved. Nothing contained herein is, or shall be relied on as, a promise or representation as to the future performance of WISeKey