TMCnet News
Retail Banking: Winning in a Complex Regulated Environment
BOSTON, June 01, 2023 (GLOBE NEWSWIRE) -- With reports of every bank experiencing a significant increase in digital usage in 2022 and an estimation that half of the global population will use digital banking by 2026, the disruption that was predicted for the retail banking sector is coming to fruition.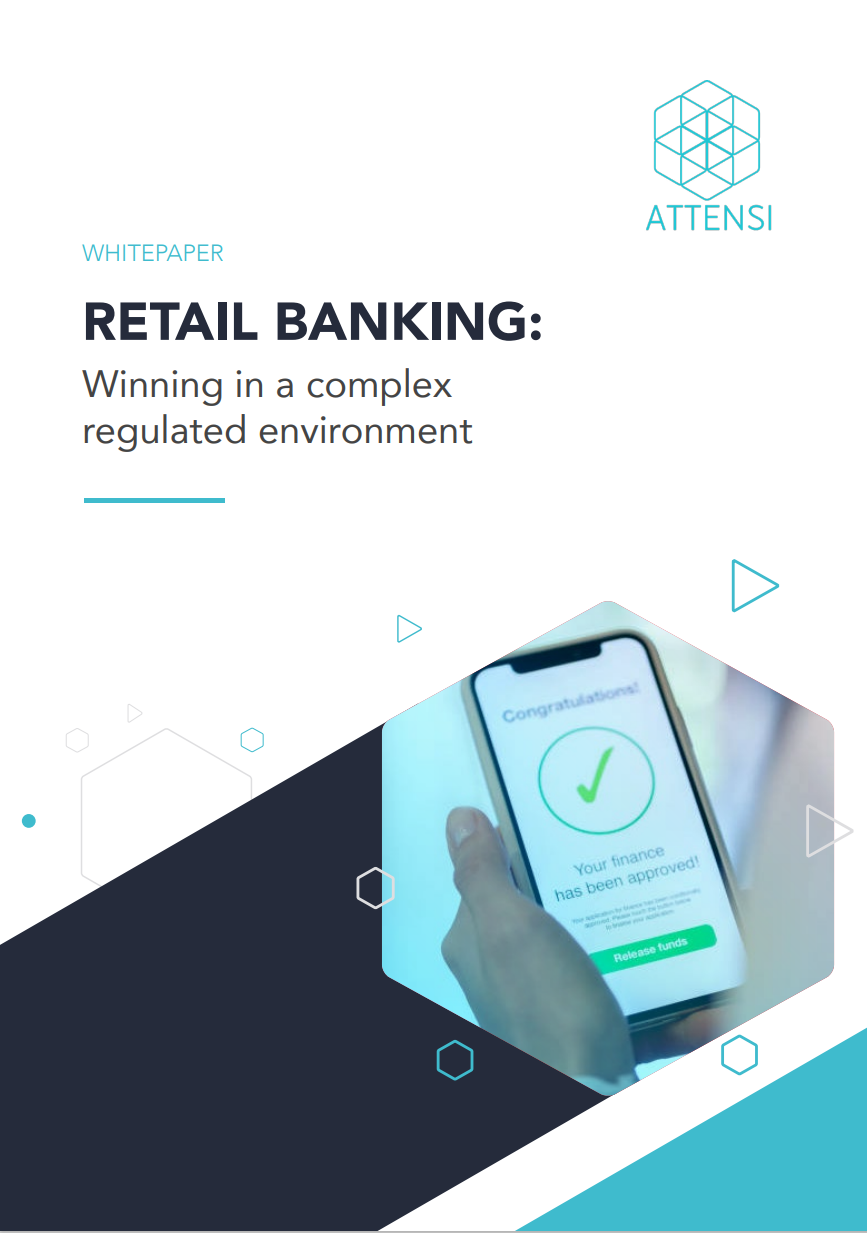 But with challenges including the 'Great Resignation' and new expectations for customer experience now at play, firms must explore how they can win in an increasingly complex and regulated environment.
Attensi, leading training tech provider, has launched a new whitepaper, 'Retail Banking: Winning in a complex regulated environment.' The whitepaper looks at the key challenges and trends facing the sector, bringing together industry leading research and client experiences.
Consumer needs are evolving at pace as people have come to expect more from their banking services and next generation technologies. Technology is everywhere and consumers are looking for their banks to immerse into their lifestyle. From digital to in-person interactions, consumers want an experience, not just a transaction.
With a global outlook, the whitepaper identifies three key challenges for the sector:
Creating new learning environments that allow teams to quickly re-skill.
Balancing risk with exceptional customer experience.
Winning in a world of multi-generational consumers.





Huw Newton-Hill, GM Attensi US & Head of Professional and Financial Services, said: "Banks are now presented with a real challenge; different generations are seeking different experiences from their banks.
"With customer satisfaction hanging on the ability of retail banking teams to build trust with the consumer and create immersive experiences, banks will need to invest in their talent strategy to empower their teams to succeed."
Attensi has worked with its portfolio of clients to solve these challenges, exploring global trends alongside real-life scenarios with multi-national financial organisations.
41% of consumers surveyed said they wished banks provided more personalised offers and information.
Human interaction is still important – 35% of boomers said they'd still like to go in branch for certain types of advice because they don't trust online services.
Banks now have a window of opportunity to influence customer preferences in a new world, create a renewed culture of innovation and opportunity, increase customer loyalty, and strengthen human relationships.
Many consumers want high-touch personal interactions from their bank, whereas others are more satisfied with a light-touch, technology-first approach.
Newton-Hill added: "Banks require training that improves digital interactions and relationship development for all generations, and that has the power to create a consistent experience across in-person and digital environments."
Attensi's whitepaper aims to help organisations navigate and thrive in a world of constant change and harness the latest technology to help people build the right skills for a new world.
To find out more, download Attensi's whitepaper, 'Retail Banking: Winning in a complex regulated environment' here at: Whitepaper: Winning in a complex regulated environment - Attensi.
ABOUT ATTENSI
Attensi is the world's leading provider of high impact gamified training – the most effective way to upskill your people with significant improvements in your KPIs. Engage your staff with immersive 3D training, powered by the best insights from human psychology, learning, and gaming.
Whether on mobile, desktop, or VR, empower your people to master new skills with training they will want to complete and repeat. Recreate their working environments with immersive 3D graphics, realistic scenarios, and interactive dialogues with voice-acted avatars to test their knowledge. All in a safe, learning-by-doing environment.
Attensi has delivered gamified simulation training in over 150 countries and more than 50 languages. Our customers include Microsoft, Equinor, Circle K, Bosch Siemens Home Appliances, NHS, Accenture, Wagamama's, Hiscox, Scatec Solar and many more. Attensi is headquartered in Oslo, Norway, with offices in London, Köln, Boston and Palo Alto.
You can follow Attensi on LinkedIn for updates.
MEDIA CONTACT
Anthony Wong | [email protected]
A photo accompanying this announcement is available at https://www.globenewswire.com/NewsRoom/AttachmentNg/d9dd5915-829c-402a-a52c-5dc033dbd74a