TMCnet News
UnMarketing Founder Scott Stratten to Keynote PrismHR LIVE 2023
HOPKINTON, Mass., June 01, 2023 (GLOBE NEWSWIRE) -- Award-winning keynote speaker known for his energy, passion, and knowledge – Scott Stratten – will be featured at this year's PrismHR LIVE 2023 in the Music City, Austin, Texas. Being held at the JW Marriott from June 25 through June 27, 2023, the annual customer event is produced by PrismHR, the leading HR technology software powering payroll, benefits, and HR for businesses across the U.S. Stratten's repeat appearance at PrismHR LIVE is in response to attendees' feedback that noted the value of his branding and relationship-building expertise.

Stratten is the founder of UnMarketing, co-author of six best-selling business books and co-host of The UnPodcast. His clients include market leaders such as PepsiCo, Saks Fifth Avenue, IBM, Microsoft and many others. Before founding UnMarketing, he was an HR Generalist at Goodwill Toronto and National Sales Training Manager for Polyair/Cantar. Stratten was an early adopter of digital disruption and helps audiences bridge the gap between the virtual and real world.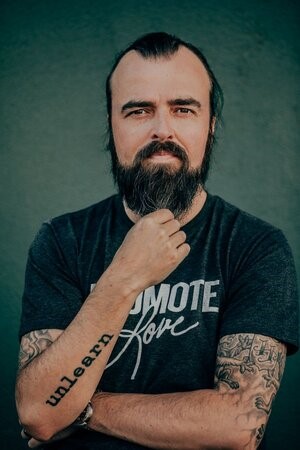 A photo accompanying this announcement is available at https://www.globenewswire.com/NewsRoom/AttachmentNg/a7297ed2-7806-4f0c-8242-d41ca0732cf9
"Our theme for PrismHR LIVE 2023 is Better Together: Raising the Bar," said Tim Pratte, President, HRO at PrismHR. "Listening intently to the feedback from our community - which consists of many long-term, engaged participants who put PrismHR LIVE on their must-attend list – made it apparent that Scott topped the list of our keynote choices. His presentation at this year's LIVE will give each of us a chance to learn from one of the best relationship management experts in the world."
PrismHR LIVE is the annual gathering of the PEO and ASO sector. The event features more than forty sessions on topics relevant to the SMB market served by these providers, including payroll, benefits administration and product features. More than 400 members of the HR outsourcing sector come together at PrismHR LIVE to share ideas, learn best practices, connect with marketplace partners, and learn about the latest updates to the PrismHR platform.
To register for PrismHR LIVE, please visit www.prismhrlive.com.To learn how PrismHR can help your PEO or ASO business accelerate growth, please visit www.prismhr.com.
About PrismHR
PrismHR's mission is to fuel the growth of small and medium-sized businesses (SMBs) across the U.S. Our HR software, combined with our ecosystem of HR service providers, enables SMBs to manage payroll, benefits, and HR, leveling the playing field with large enterprises. Today, PrismHR software delivers world-class HR services to more than 80,000 organizations and over 2 million worksite employees, processing greater than $80 billion in payroll each year. PrismHR is located in Hopkinton, Massachusetts. For more information, visit www.prismhr.com.

Note to editors: Trademarks and registered trademarks referenced herein remain the property of their respective owners.

Media Contact:
Jeanne Achille
The Devon Group for PrismHR
[email protected]