TMCnet News
VoxelSensors Debuts the Global Premiere of Revolutionary Switching Pixels® Active Event Sensor Evaluation Kit for 3D Perception to Seamlessly Blend the Physical and Digital Worlds
BRUSSELS, Belgium, May 29, 2023 (GLOBE NEWSWIRE) -- VoxelSensors is to reveal its innovative 3D Perception technology, the Switching Pixels® Active Event Sensor (SPAES), and globally premiere the related Andromeda Evaluation Kit at AWE USA 2023. Experience this breakthrough technology from May 31 to June 2 at AWE booth #914 in Santa Clara (California, USA).

VoxelSensors' Switching Pixels® Active Event Sensor is a novel category of ultra-low power and ultra-low latency 3D perception sensors for Extended Reality (XR) to seamlessly blend the physical and digital worlds.
Extended Reality device manufacturers require low power consumption and low latency 3D Perception technology to flawlessly blend the physical and digital worlds and unlock the true potential of immersive experiences. VoxelSensors' patented Switching Pixels® Active Event Sensor technology has uniquely resolved these significant challenges and is the world's first solution that has achieved a threshold of less than 10 milliwatts in terms of power consumption, combined with less than 5 milliseconds of latency. Furthermore, this is possible while being resistant to indoor and outdoor lighting at distances over 5 meters and being immune to crosstalk. 
This breakthrough technology offers an alternative to traditional 3D sensors, eliminating the need for slow frames. It sends 3D data points in real-time serially to the device and application at nanosecond refresh rates. Designed for efficiency, SPAES delivers the lowest latency for perception applications at minimal power consumption addressing previously unmet needs such as precise segmentation, spatial mapping, anchoring, and natural interaction.
"SPAES disrupts the standard in 3D Perception," says Christian Mourad, co-founder and VP of Engineering at VoxelSensors. "The Andromeda Evaluation Kit, available for the selected OEMs and integrators in the summer of 2023, demonstrates our commitment to advancing XR/AR/MR and VR applications. This innovation, however, isn't limited to Extended Reality and expands into robotics, the automotive industry, drones, and medical applications."
VxelSensors was founded in 2020 by a team of seasoned experts in the field of 3D sensing and perception, with over 50 years of collective experience. The team's success includes co-inventing an efficient 3D Time-of-Flight sensor and camera technology, which leading tech company Sony acquired in 2015.
In May 2023, VoxelSensors announced a €5M investment led by Belgian venture capitals Capricorn Partners and Qbic with contributions from the investment firm finance&invest.brussels, along with existing investors and the team. The funding will bolster VoxelSensors' roadmap, talent acquisition, and enhance customer relations in the U.S. and Asia.
"At VoxelSensors, we aim to fuse the physical and digital realms until they're indistinguishable," says Johannes Peeters, co-founder and CEO of VoxelSensors. "With Extended Reality gaining momentum it is our duty to discover, create, work, and play across sectors like gaming, healthcare, and manufacturing. Our Switching Pixels® Active Event Sensor technology stands ready to pioneer transformative user experiences!"
For information related to an Andromeda Evaluation Kit or a possible purchase contact: [email protected].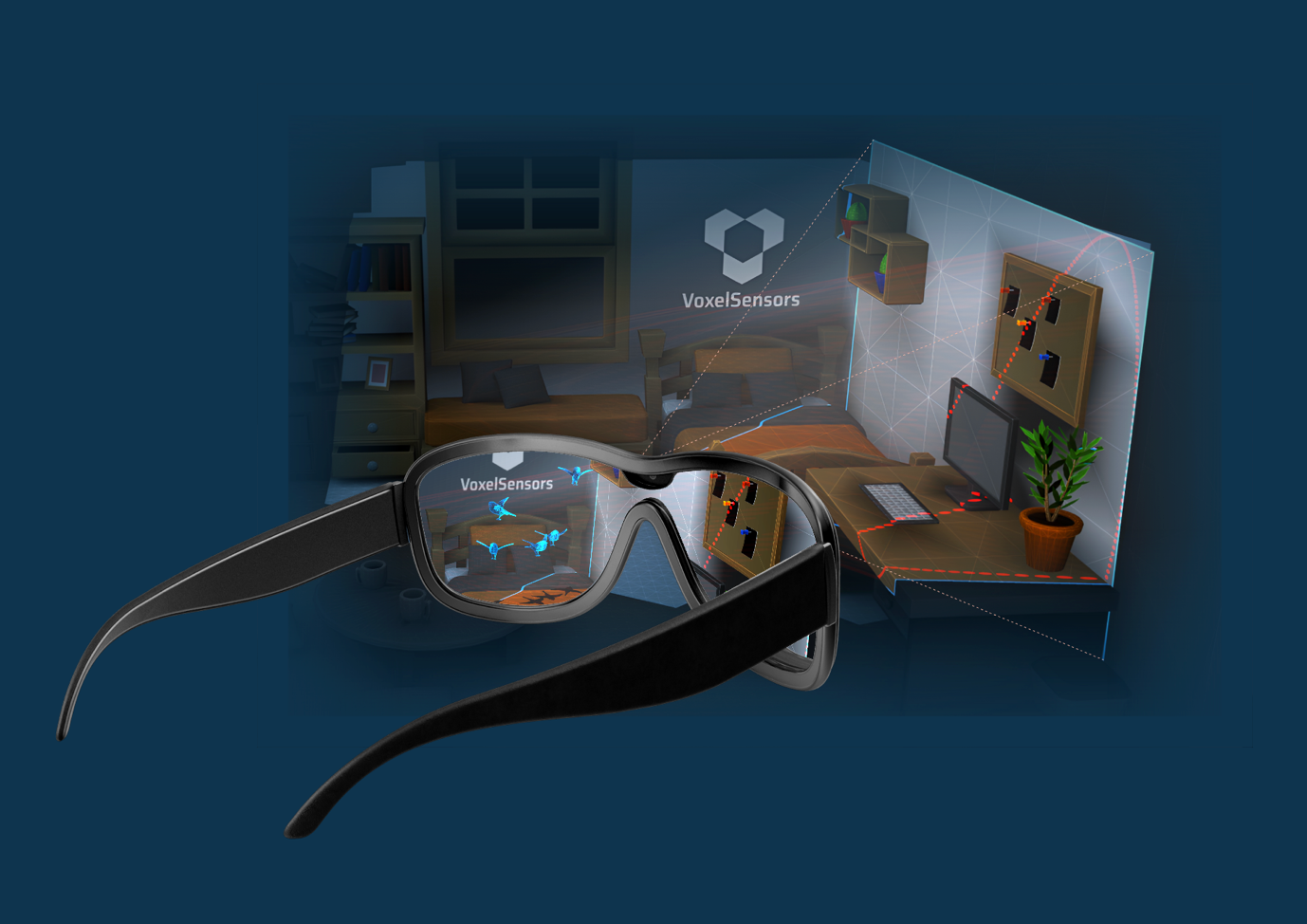 About VoxelSensors
VoxelSensors is at the forefront of 3D perception, providing cutting-edge sensors and solutions for seamless integration of the physical and digital worlds. Our patented Switching Pixels® Active Event Sensor (SPAES) technology represents a novel category of efficient 3D perception systems, delivering exceptionally low latency with ultra-low power consumption by capturing a new Voxel with fewer than 10 photons. SPAES is a game-changing innovation that unlocks the true potential of fully immersive experiences for both consumer electronics and enterprise AR/VR/MR wearables. To learn more, visit us at https://voxelsensors.com.
For Press Information Contact:
Karina Kovalenko - Marketing Manager VoxelSensors
Email: [email protected]
Website: https://voxelsensors.com
LinkedIn: https://www.linkedin.com/company/voxelsensors
A photo accompanying this announcement is available at https://www.globenewswire.com/NewsRoom/AttachmentNg/c990e8ea-aefd-435e-9c96-85d17805b616