TMCnet News
New Frontier Presents Prepares for Apple's New Headset Release: How to Get Involved in the XR Metaverse
San Juan, Puerto Rico, May 22, 2023 (GLOBE NEWSWIRE) -- New Frontier Presents, a renowned metaverse company known for its exceptional virtual experiences and digital products, is eagerly preparing for the highly anticipated release of Apple's new VR headset. As rumors about Apple's new offering circulate, New Frontier Presents is poised to harness the immense potential this collaboration presents.

With its extensive experience in creating immersive virtual reality (VR) experiences and deploying augmented reality (AR) overlays, New Frontier Presents is well-positioned to revolutionize the metaverse landscape. The company has already established its presence in popular metaverse platforms and its own hosted worlds.

In collaboration with OVER, an augmented reality platform, NFP has deployed decentralized digital layers creating never-before-seen geolocalized experiences. Experiences like this that are currently accessible via mobile device are expected to be seamlessly accessible with Apple's new headset. You can interact with NFP overlays live at notable transits hubs in the United States including the new Terminal A at Newark Liberty International Airport.

The upcoming launch of Apple's new headset is expected to have a profound impact on the metaverse ecosystem, including a surge in the value and demand for metaverse tokens like New Frontier Presents' NFP. As Apple's entry into the XR space promises to unlock new possibilities and captivate a vast user base, NFP is set to witness increased utility and adoption among extended reality enthusiasts and metaverse enthusiasts alike.

To ensure that you are fully prepared for this exciting development, New Frontier Presents encourages individuals and businesses to take the following steps:

Stay informed: Keep aclose eye on the latest news and updates regarding Apple's new headset release. New Frontier Presents will provide timely information through its website and social media channels on the deployment of new experiences accessible on Apple's new headset.
Connect with the community: Engage with fellow metaverse enthusiasts and New Frontier Presents' community members to exchange insights and stay up to date with emerging trends in the metaverse realm.
 Explore New Frontier Presents' offerings: Immerse yourself in New Frontier Presents' captivating VR experiences and discover the innovative digital products they have created. Gain a deeper understanding of the metaverse landscape and the potential impact of Apple's new headset on this dynamic industry.
 Prepare for surge in metaverse interest: With Apple's new headset anticipated to boost the metaverse market, consider exploring the exciting opportunities that await as the metaverse continues to evolve.




"We are thrilled about the upcoming release of Apple's new VR headset," said Jeff Buesing, Founder of New Frontier Presents. "This opens doors to endless possibilities in the metaverse space. By combining Apple's cutting-edge technology with our expertise in creating immersive experiences, we are poised to revolutionize the way people interact and engage in the virtual experiences."

At the bottom of this page you can access New Frontier Presents: Store - a virtual blockchain world where NFP offers a unique shopping experience by providing both physical and virtual products on the blockchain. This is an example of a browser based experience that can be accessible also in virtual reality. With Apple's new headset the experiences are expected to be a mixed pass-through reality experience where you can interact with the physical and digital space simultaneously.


For more information about New Frontier Presents and its upcoming initiatives, please follow us on Twitter: @newfrontier

About New Frontier Presents:

New Frontier Presents is a leading metaverse company that creates virtual experiences and digital products. With a strong presence in popular metaverse platforms and a commitment to pushing the boundaries of technology, New Frontier Presents aims to transform the way people perceive and interact with virtual reality.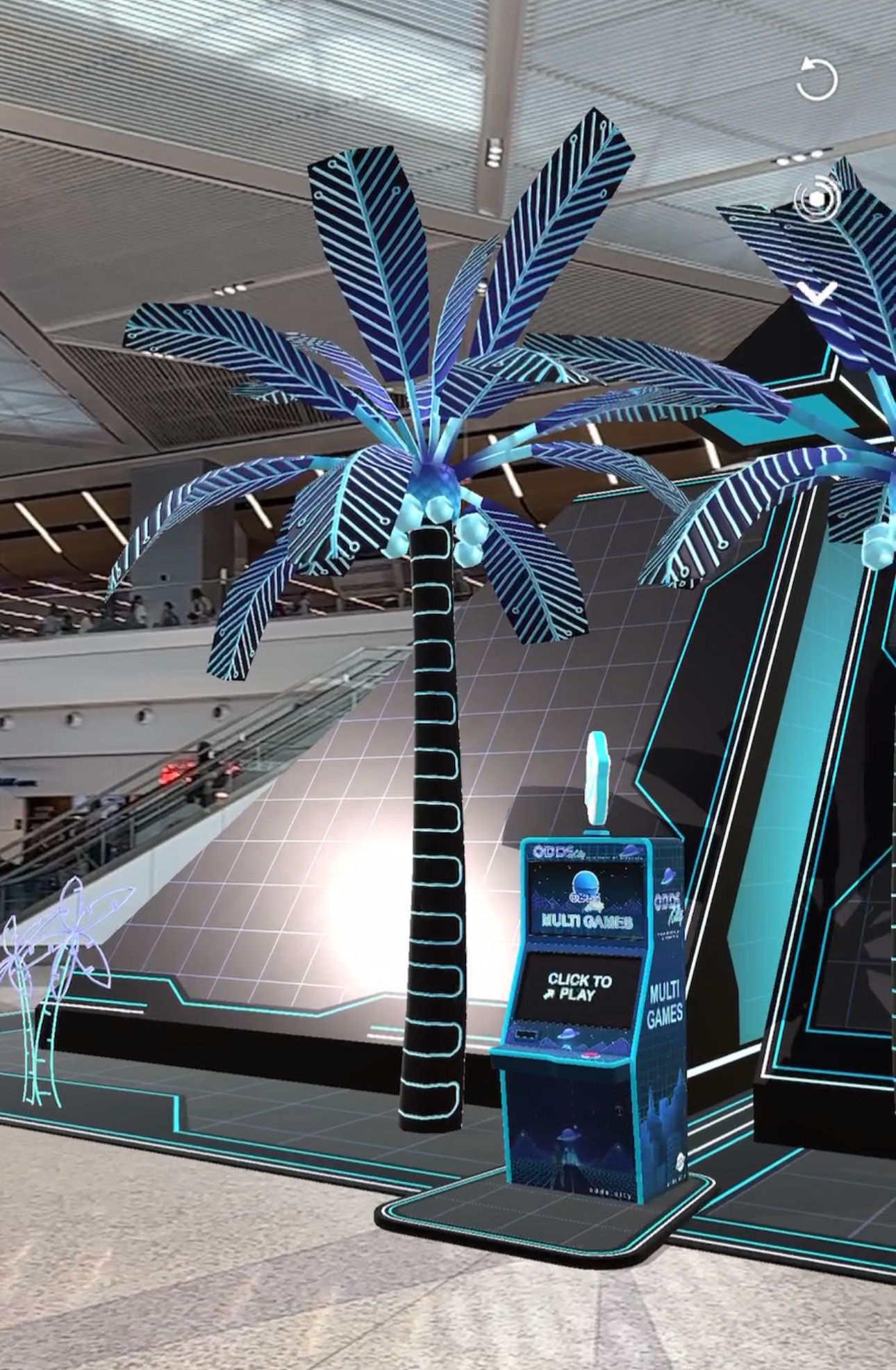 Jeff Buesing
Founder
New Frontier Presents
pr(at)newfrontierpresents.io