TMCnet News
Following a String of Successful Launches on Arbitrum, Yakuza 2033 Prepares to Release its Sumo Casino Game
Boston, MA, Feb. 08, 2023 (GLOBE NEWSWIRE) -- Arbitrum (ARB) has officially hit its stride: 18 months after the high-performing, low-cost Ethereum-based L2 network was originally rolled out, it has found its userbase, increasing its daily volume ten-fold since February 2022. The timing could not be better for the developers of Yakuza 2033, an ARB-based blockchain project that combines AI, GameFi, and DeFi with stunning visuals and original storytelling to produce the most compelling blockchain game to appear on the network.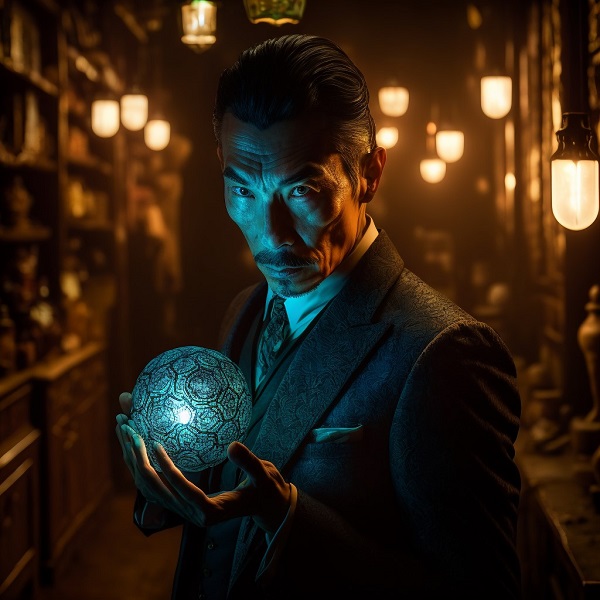 Yakuza Shoen, Pondering His Orb
Though still early on their roadmap, the development team behind Yakuza 2033 has already racked up a series of successes: the project officially launched on January 31st, 2023 with the public release of its token, BUGS. Soon after, they followed up with the launch of the project's first NFTs, the in-game assets known as Operatives, along with the mechanic to stake said NFTs, known as Rackets. Given that good things usually come in threes, it should come as no surprise that the launch of the team's Geisha NFTs was their most successful yet, selling out within minutes of release. After a blitzkrieg first week, the team hopes to further capitalize on their success with the upcoming launch of the first of its casino games, Sumo.
Yakuza 2033 is the brainchild of the team behind Coinlord.Finance, a consortium of developers, designers and marketers with experience consulting on top-tier Web3 products. While their Tolkien-inspired blockchain game, Mithrilverse found success on the Binance Smart Chain during the bullrun of 2021, the team hopes to beat the bear market and ride the growth of Arbitrum with Yakuza 2033.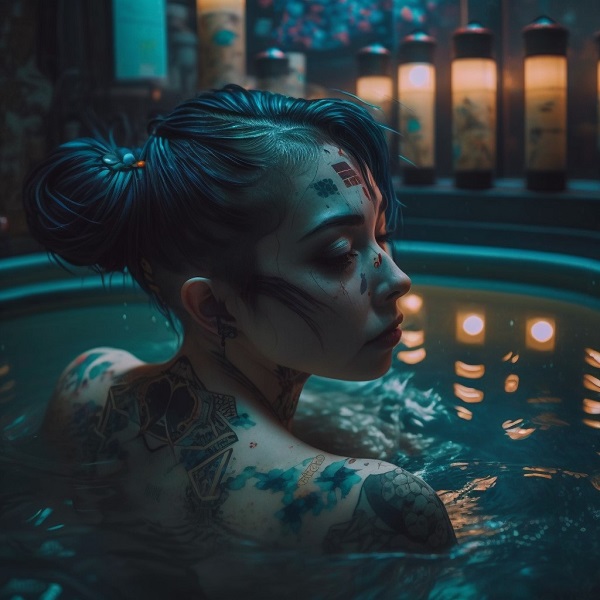 Female Yakuza Enjoying a Post-Battle Soak
"We took a lot of inspiration from the things we all enjoy together," said a team spokesman, "Takeshi Kitano's Yakuza movies certainly gave us ideas for the characters and storylines, but also, Blade Runner 2049's cyberpunk aesthetics inspired the visual aspects, and of course, Tarantino's knack for looking vice and violence in the eye without flinching is something we all admire. In terms of games, Total War's 'competing clan' narrative inspired our world-building within the framework of the game."
Gritty Storytelling, On Blockchain
The story, as has unfolded so far, is explained on the landing page of the site: the four Shogun of the four Yakuza clans have all died at once, their orbs have been shattered, scattering 100 shards across the region for players to collect. These shards, NFTs that were distributed during the initial launch of the BUGS token, must be recast into their respective orbs in order to reform the clans. Differing from much of the typical crypto space, which is highly-competitive and atomized, this mechanic will encourage players of Yakuza 2033 to unite and cooperate in order to progress the storyline, and given that the shards were released at launch, help to ensure that people who joined at launch will continue to play through subsequent releases. With Arbitrum's low-cost gas fees and instant finality, the game is a perfect fit for the network, as it is highly transaction-intensive, which, on other networks would create a barrier to user adoption. In addition, being backed by the performance and liquidity of Ethereum ensures that the game has access to a massive userbase that will continue to grow through the launch of Sumo and other on-chain mechanics.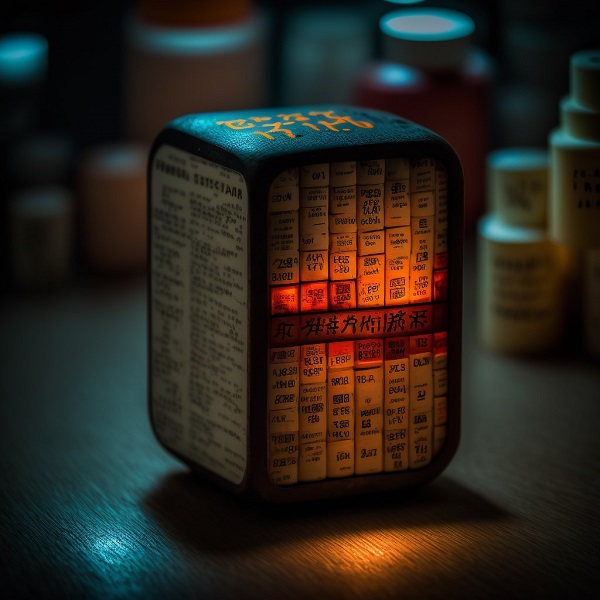 "With Sumo," the team spokesman excitedly explained, "players will be able to attend sumo matches and wager on their preferred wrestler against one-another, and, if they were lucky enough to mint one of the geisha, they can bring them along for a yield boost. We've successfully tokenized in-game assets in a way that other teams always talk about doing, but never actually deliver on, and as we continue to deliver, we plan on drawing in more players."

Yakuza 2033 (BUGS) CONTRACT: 0x3350748459411D148e9C9e2Cb3Dcb3B4BDC509cB
Yakuza 2033 (BUGS) Chart: https://dexscreener.com/arbitrum/0x3350748459411D148e9C9e2Cb3Dcb3B4BDC509cB 
Site: https://yakuza2033.com
Twitter: https://twitter.com/yakuza_2033
Telegram: https://t.me/yakuza2033

Disclaimer:  All investment strategies and investments involve the risk of loss.  Nothing contained in this article should be construed as investment  advice. Any reference to an investment's past or potential performance  is not, and should not be construed as, a recommendation or as a  guarantee of any specific outcome or profit.

Nick Gardner
Copyeditor
CryptoNewsNE
manager-at-cryptonewsne.com
2033yakuza-at-gmail.com